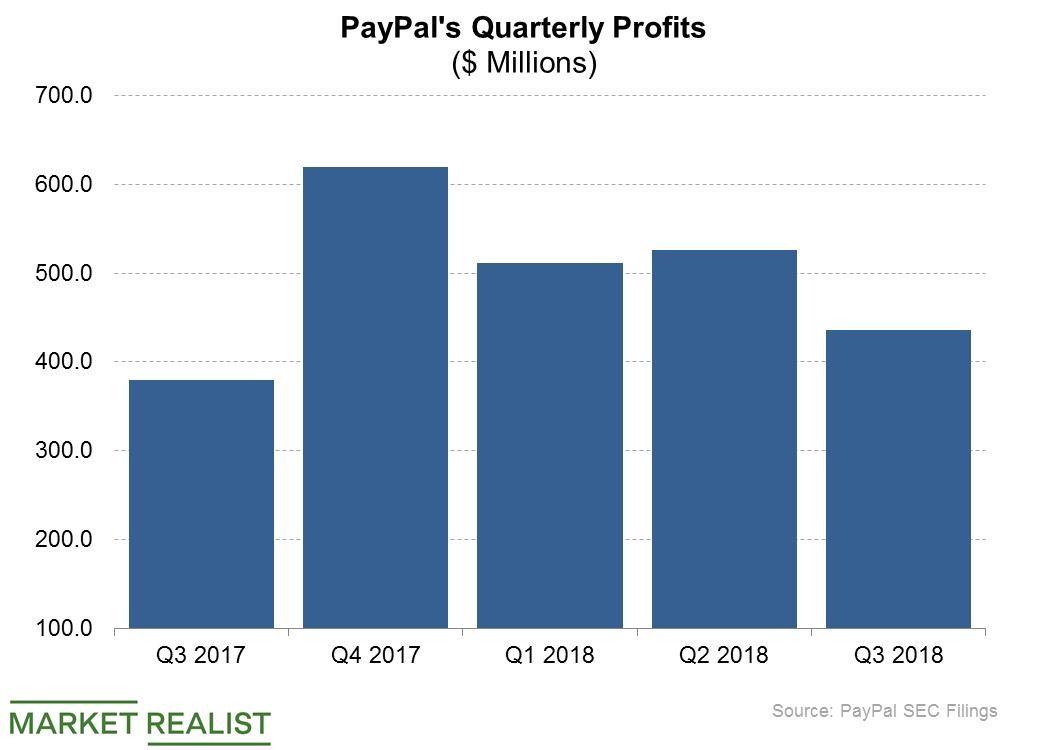 Why PayPal Invested in Tala
By Neha Gupta

Aug. 25 2019, Updated 7:26 a.m. ET
PayPal invests in Tala
PayPal (PYPL) recently invested in Tala, a credit startup focused on lending to consumers in emerging markets. Although the size of PayPal's investment wasn't disclosed, Tala intends to use the funding to drive more growth, including releasing more products and expanding into more markets. PayPal reported a net profit of $436.0 million in the third quarter.
Tala writes loans ranging from $10 to $500, and these loan proceeds are released to recipients through their mobile phones. The company analyzes data such as a person's social connections, merchant transactions, and app usage to determine who qualifies for its loans. The company has written more than $500.0 million in loans.
Article continues below advertisement
Shared commitment
PayPal (PYPL) was drawn to Tala because both companies serve consumers who are either unbanked or underserved by the traditional financial system. However, PayPal isn't alone in trying to shake up the banking system. Square (SQ) is also working to position its Cash App as a bank account of the future.
About 1.7 billion adults are unbanked globally, according to data from the World Bank. Billions more are underserved by the traditional financial system. Two-thirds of the world's unbanked people own a mobile phone through which they can access financial services.
Google lending to consumers in India
In addition to PayPal and Square, Google (GOOGL) and Alibaba (BABA) are other technology companies that are working to reach unbanked and underserved consumers. In August, Google announced the expansion of its Google Pay service in India to include consumer lending. Alibaba affiliate Ant Financial is a huge consumer lender in China.