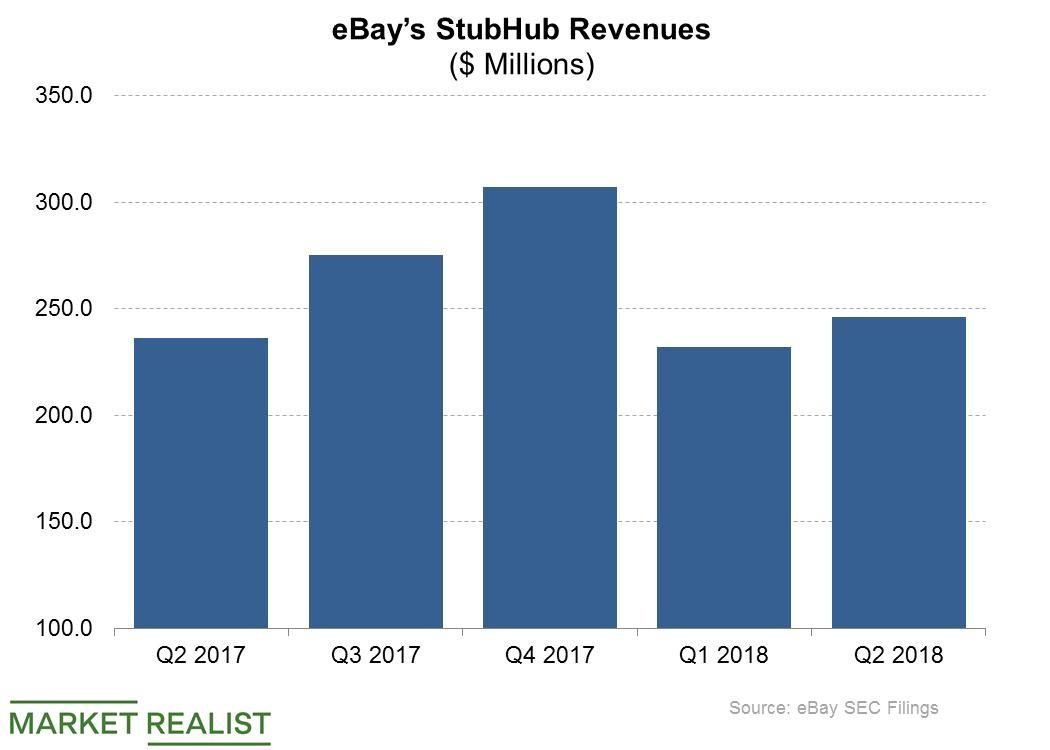 What Activist Investors Could Push eBay to Do
Activist pressure led to PayPal listing
eBay (EBAY) has experienced the pressure of activist investors before, and it could relive that experience soon. According to a Bloomberg report, eBay could be on its way to face another activist investor push in the near future. That is because several activist investors are believed to be setting their eyes on the company.
The last time eBay faced a major activist investor push was a few years ago, and that resulted in the company spinning off PayPal (PYPL) into an independent public company.
Article continues below advertisement
StubHub could be on target
In that case, Carl Icahn and other activist investors argued that eBay and PayPal would be more valuable to shareholders as separate entities than as a single unit. PayPal went public in 2015, and shortly after Icahn sold his eBay shares, he took up a stake in PayPal.
It's unclear what an activist investor might want eBay to do this time. However, eBay has several businesses that could stand on their own like PayPal. One of them is StubHub, eBay's online ticket marketplace. StubHub generated $246 billion in revenue for eBay in the second quarter, an increase of 4.0% year-over-year.
eBay reported $642 million in profit
The gain from StubHub helped drive eBay's top line up 9.1% to over $2.6 billion and yielded a net profit of $642 million in the second quarter. Amazon (AMZN), Alibaba (BABA), and PayPal posted second-quarter profits of $2.5 billion, $1.3 billion, and $526 million, respectively. Esty's (ETSY) profit was $3.4 million in the second quarter.