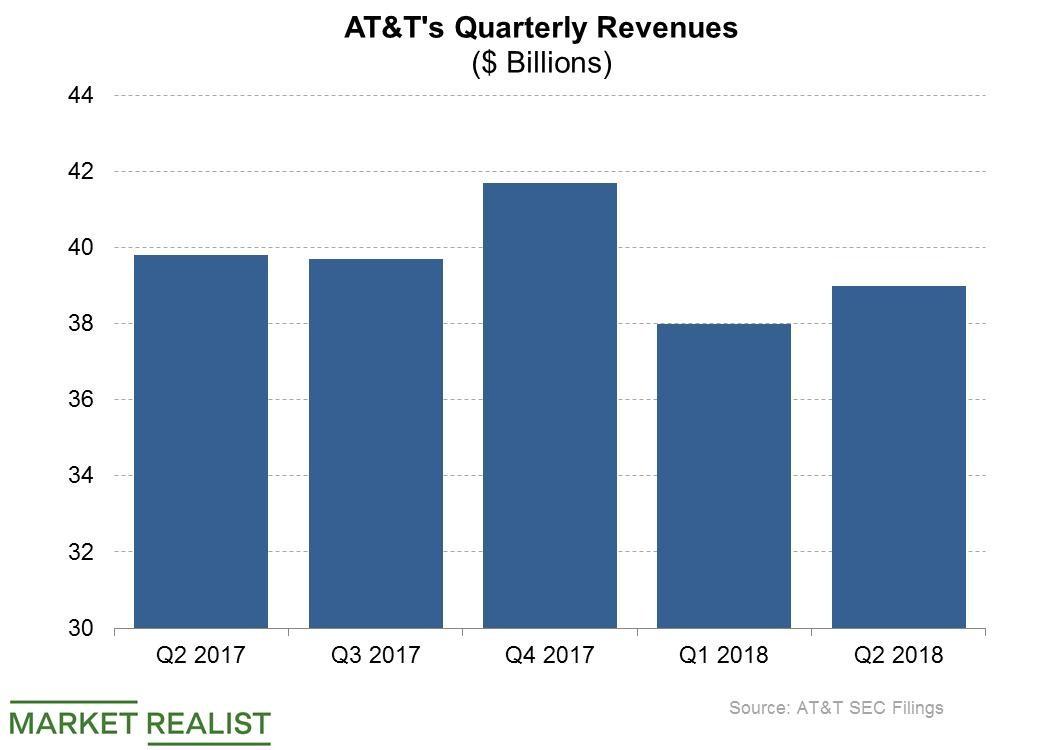 Ponos Industries: A Mini-Tender Offer for 14 Million AT&T Shares
By Ruchi Gupta

Oct. 9 2018, Updated 9:00 a.m. ET
Mini-tender offer for 14 million shares
On September 20, AT&T (T) urged its shareholders to reject an unsolicited offer from Ponos Industries to buy their shares at $36 per share. This price is a premium to the stock's current price of ~$34. Ponos Industries is a private investment firm that invests in securities when it expects the value appreciate within a year.
On September 10, Ponos Industries made a mini-tender offer through which it seeks to purchase up to 14.0 million AT&T shares by its expiration date of October 12. Ponos Industries may decide to extend the offer beyond October 12. Although Ponos Industries' offer price is above the current price of AT&T's shares, the telecom giant is recommending that its shareholders reject Ponos Industries' offer.
Article continues below advertisement
In its release, AT&T noted, "Ponos has included a condition in the terms of its offer that states the closing price of AT&T's shares must exceed the $36.00 offer price on the New York Stock Exchange on the last day of trading before the offer expires. Unless Ponos waives this condition, AT&T shareholders who tender their shares in the offer will receive a below-market price."
AT&T added that there was no guarantee that Ponos Industries' conditions for this mini-tender offer would be satisfied.
Ponos Industries' other mini-tender offers
Ponos Industries also has an active mini-tender offer for PG&E Corporation (PCG) shareholders, in which it seeks to purchase up to 8.0 million shares of the energy company by October 26.
In August, Ponos Industries placed a mini-tender offer to purchase more than 32.1 million shares of General Electric (GE) stock. As with AT&T, PG&E Corporation and GE urged their respective shareholders to reject Ponos Industries' offers.
AT&T posted a $5.1 billion profit
AT&T (T) generated revenues of $39.0 billion and a net profit of $5.1 billion, translating to EPS of $0.91, in the second quarter. It's expected to post EPS of $0.93 for the third quarter. Verizon (VZ) and T-Mobile (TMUS) are expected report EPS of $1.19 and $0.84, respectively, for the third quarter.