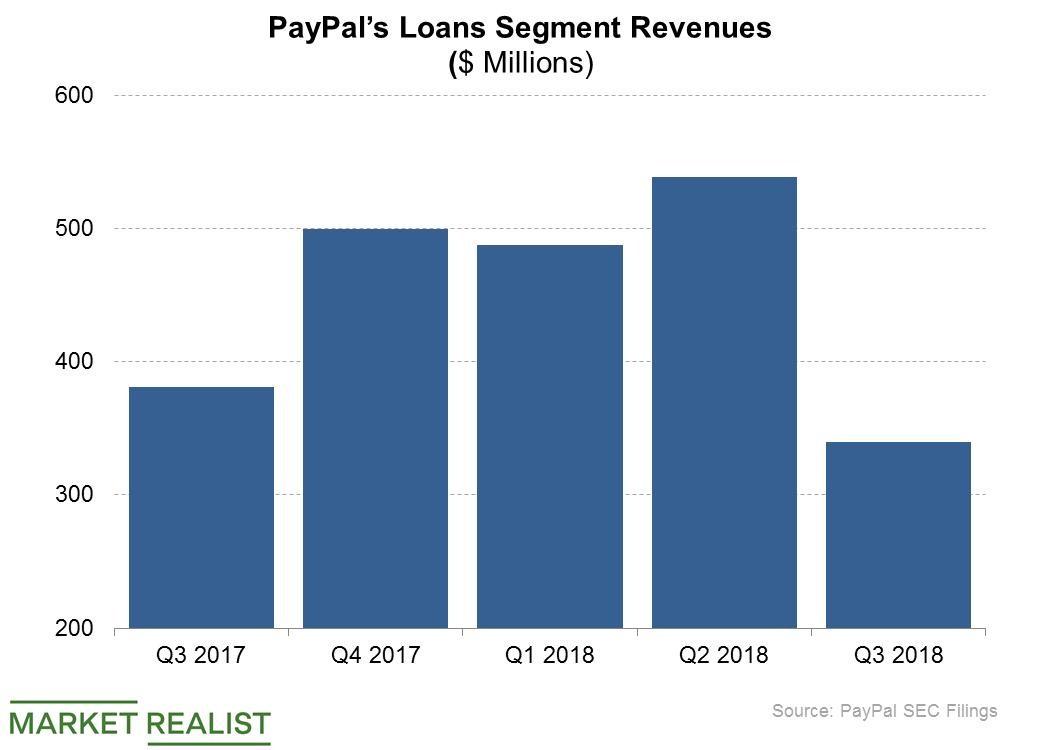 PayPal Writes $1 Billion in Small Business Loans
Strengthening merchant-facing business
PayPal's (PYPL) loans to small businesses more than doubled in the three months ended September, a sign that the company's efforts to attract merchant customers are starting to bear fruit.
The surge in the uptake of PayPal's business loans coincided with the company's initiatives to strengthen its business-facing operations through a series of acquisitions. Those acquisitions include the purchase of point-of-sale solutions provider iZettle and fraud prevention specialist Simility.
Article continues below advertisement
Loan volume more than doubles
PayPal (PYPL) wrote more than $1.0 billion in small business loans in the third quarter, more than double the $480.0 million in small business loans extended in the third quarter of 2017. PayPal makes money from its merchant lending business by charging interest on the loans it writes. Its revenues fell 11.0% year-over-year to $340.0 million in the third quarter in the segment that includes business loans.
Spending $3 billion annually on deals
PayPal estimates that it could spend as much as $3.0 billion per year on acquisitions. The company acquired four companies in the first half of 2018, according to CrunchBase data. Square (SQ) and Amazon (AMZN) acquired two companies each in the first half of the year. Google (GOOGL) and Facebook (FB), leading Internet companies whose offerings include digital financial services, bought five and six companies, respectively, in the first half of 2018.