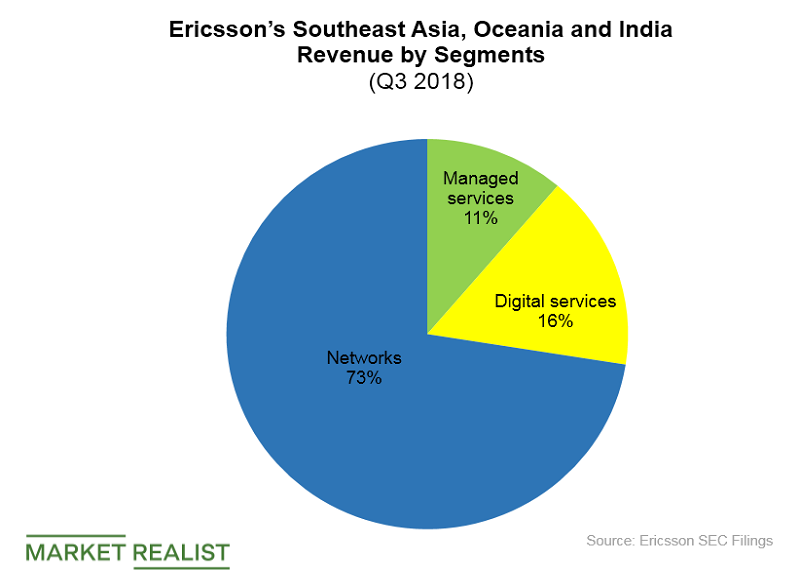 Ericsson Starts Shipping 5G Equipment from India
Ericsson invested $20 million in India plant
Ericsson (ERIC) has begun shipping 5G-ready telecom equipment manufactured at its plant in India to Indonesia, Singapore, and Thailand. The company plans to add more countries in Southeast Asia to the list of target markets for its 5G network equipment built in India.
Ericsson invested $200.0 million to set up an advanced manufacturing facility in the Indian city of Pune in 2016 as part of the Make in India program. Samsung (SSNLF) is another multinational conglomerate that is participating in the program. In July, Samsung announced the opening of what it described as the world's largest phone factory in India.
Article continues below advertisement
India could be 5G-ready by 2020
Nokia (NOK) is producing some of its 5G telecom equipment in India. Ericsson and Nokia are positioning themselves to supply Indian operators' 5G projects.
According to Indian telecom executive Mukesh Ambani, India could be ready for 5G by 2020. In the United States, Verizon (VZ) has begun offering 5G services. T-Mobile plans to have a nationwide 5G network in place by around 2020.
Supplying Singapore's 5G network
Singapore, one of the countries Ericsson is supplying from its India plan, has also started its journey toward 5G capability. Ericsson is working with Singaporean operator Singtel on its 5G network pilot.
Ericsson has begun shipping 5G equipment to Singapore at a time when Google (GOOGL) and Facebook are building data centers in the country. Google is a leader in cloud computing. The arrival of 5G is expected to fuel the uptake of cloud services. Ericsson's revenues from Southeast Asia, Oceania, and India increased 2.0% year-over-year to ~$880.0 million in the third quarter.