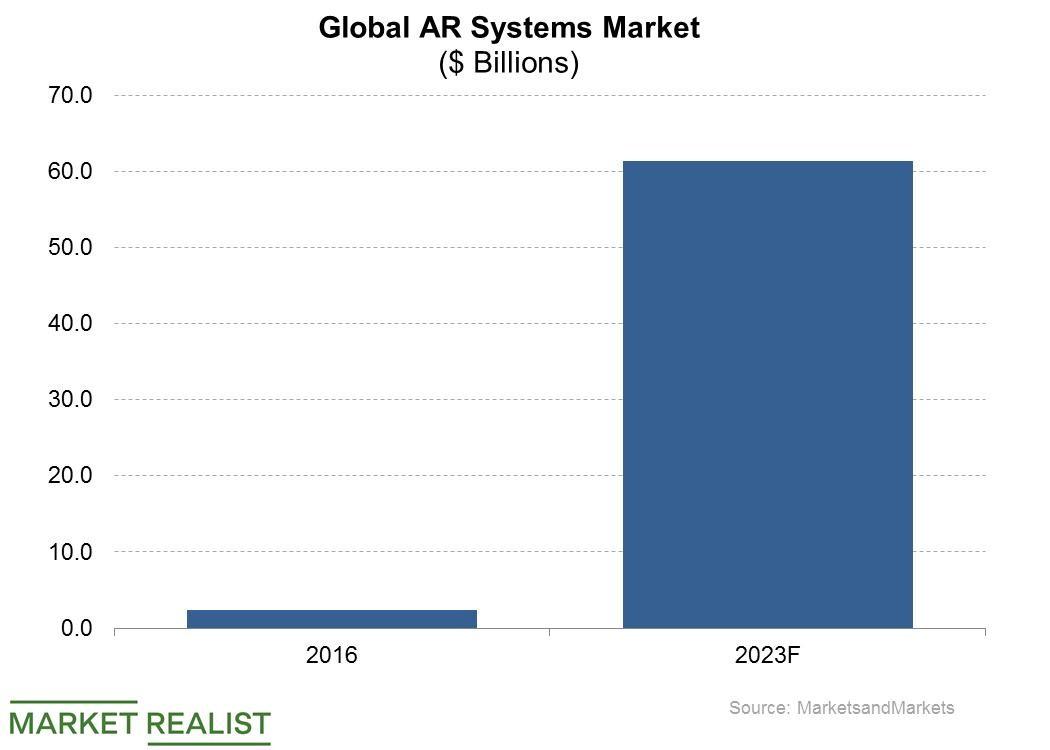 AT&T Is Putting 5G into Magic Leap Deal
By Ruchi Gupta

Oct. 23 2018, Updated 1:20 p.m. ET
Magic Leap One headset shipping to developers
AT&T (T) is planning to bring 5G (fifth-generation) connectivity to the Magic Leap headquarters campus in Florida next year, the wireless giant announced recently. It's intended to allow developers there to test applications on a faster network right where the work is being done.
Magic Leap builds AR (augmented reality) systems, which are essentially wearable computers capable of overlaying virtual objects onto the real world. AT&T's first product is the Magic Leap One headset, which went on sale a few months ago and is currently shipping to developers at a cost of $2,295.
Article continues below advertisement
Exclusive wireless distributor of Magic Leap devices
AT&T has also said next year it will release a version of the DirecTV Now app that works with Magic Leap products. DirecTV Now is AT&T's flagship streaming video service, which has attracted 1.8 million subscribers and costs $40 per month. Google's (GOOGL) YouTube TV is priced the same, while Dish Network's (DISH) SlingTV starts at $25 per month.
The building of a 5G network at Magic Leap headquarters and releasing the DirecTV Now app on the Magic Leap platform are part of a previously announced agreement between AT&T and Magic Leap. Under the agreement, AT&T became the exclusive wireless distributor of Magic Leap AR headsets to US consumers. Magic Leap's consumer AR devices are not out yet.
AT&T getting exposure to $61.4 billion market
With Magic Leap, AT&T is aligning itself with a closely watched technology start-up. The global market for AR systems, including hardware and software or apps, is on track to hit $61.4 billion by 2023, according to MarketsandMarkets. The global market for AR systems was estimated at just $2.4 billion in 2016. Microsoft (MSFT) is among the companies building AR systems. The software giant sells an AR headset called HoloLens.
In addition to AT&T, other Magic Leap backers include Google and Alibaba (BABA), China's largest e-commerce and cloud computing company.