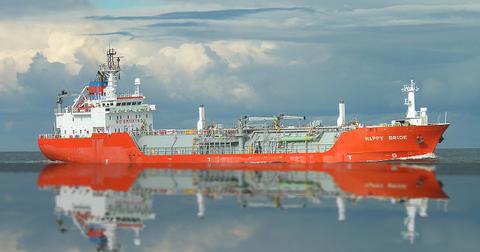 Will China's Record Surplus with US Intensify Trade War?
By Anuradha Garg

Updated
China's trade surplus with the US hits new record
China's trade surplus with the US (SPY) hit a record of $31 billion in August. The surplus rose as exports increased despite US tariffs on Chinese imports. According to the customs data, China's exports to the US grew by 13.4% YoY in August to $44.4 billion. In July, exports grew 13.3% YoY. Imports from the US also rose in August by 11.1% to $13.3 billion.
Article continues below advertisement
Trade tariff escalation
President Trump has said for a long time that Beijing should reduce its trade surplus with the US (DIA), and he is upping tariffs towards this end. The latest data will likely embolden his action in regards to trade tariff escalation. As of now, the US (IVV) has imposed 25% tariffs on $50 billion worth of Chinese goods. China (FXI) has responded to these tariffs with counter-tariffs.
According to reports from Bloomberg, on September 7, speaking from Air Force One, Trump said that he has identified $267 billion worth of Chinese imports for tariffs in addition to the previous tariffs of $200 billion on Chinese imports. This move could severely escalate tensions between the US and China. The markets shrugged off most of the previous trade threats with a quick rebound, thinking that these were negotiating tactics for Trump. However, if the most recent tariffs and counter tariffs go through, markets could be in for a very big shock.
Trade war and your investments
A full-blown trade war could be detrimental for US markets (QQQ) and for markets in China and other regions. While the US dollar (UUP) has gained on safe-haven bids in 2018 thus far, a full-blown war could reverse its fortunes as the detrimental impact on the US becomes clearer. In the most recent example, Apple (AAPL) has stated that the proposed expanded tariffs on China would impact the company's products as well. Gold (GLD) has been hurt by the dollar's strength year-to-date. However, a further escalation could increase its safe-haven bids and thus support demand.