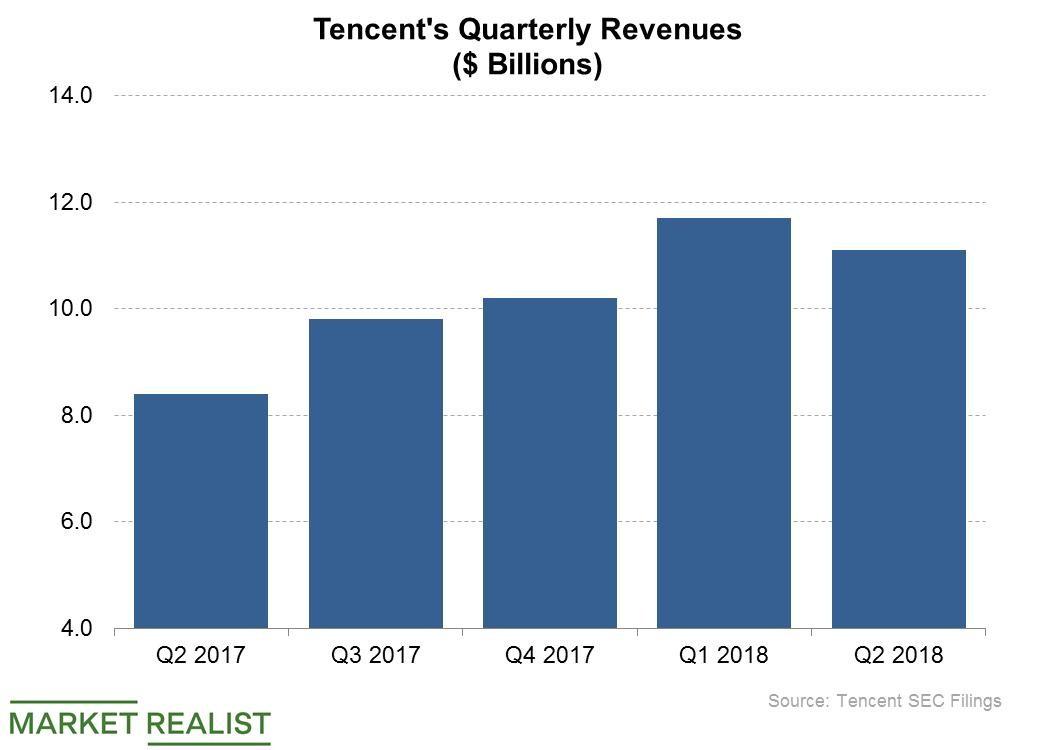 Why Tencent Is in Debt
$10 billion spent on strategic investments
Tencent (TCEHY) exited the second quarter with $5.2 billion in net debt compared to its net cash of $3.1 billion a year ago. While Tencent's balance sheet position has shifted from net cash a year ago to net debt recently, it all appears to be for good reason.
The company has stepped up its game in making strategic investments. It spent $10 billion on strategic mergers and acquisitions in the first half of 2018. Its investments in public and private companies reached $36.2 billion in value at the end of the second quarter from $21.3 billion a year ago. Tencent's share of the profits from such investments was $220 million in the quarter.
Article continues below advertisement
Tencent helped raise $1.4 billion for Flipkart before Walmart deal
Tencent has stakes in public companies JD.com, Snapchat parent Snap, and electric vehicle maker Tesla. It's also an investor in Flipkart. Last year, it teamed up with eBay (EBAY) and Microsoft to invest $1.4 billion into the business. Last month, Walmart (WMT) closed a transaction that saw it become the majority shareholder in Flipkart with a 77% stake. eBay no longer owns a stake in Flipkart, as it sold its position in the business to Walmart. Tencent and Walmart are allies.
Tencent's revenue rose 30%
Tencent's revenue rose 30% YoY (year-over-year) to $11.1 billion in the second quarter, and the company turned a profit of $2.7 billion in the period. Alibaba's (BABA) revenue jumped 61% YoY to $10.5 billion, and the company generated a profit of $1.3 billion in the second quarter. Baidu (BIDU) posted a profit of $967 million on revenue of $3.9 billion in the second quarter.