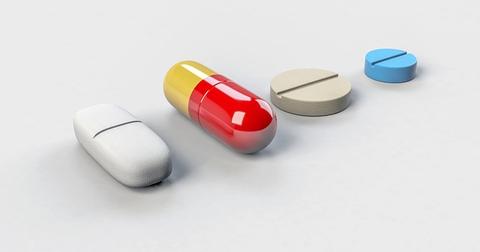 Why Investors Are Excited about Verastem Stock
By Kenneth Smith

Sep. 28 2018, Updated 7:06 a.m. ET
Company overview
Verastem (VSTM) is a biopharmaceutical company. Its duvelisib and defactinib are designed to treat cancers originating in the blood or major organ systems. It's currently evaluating these candidates as potential therapies for leukemia, lymphoma, lung cancer, ovarian cancer, mesothelioma, and pancreatic cancer.
Duvelisib is an oral therapy that attacks malignant B-cells and T-cells and disrupts a tumor's microenvironment. The drug has received approval from the FDA for patients with chronic lymphocytic leukemia and patients with small lymphocytic lymphoma who have received at least two prior therapies. Duvelisib, whose brand name is Copiktra, also received accelerated approval for patients with follicular lymphoma.
Article continues below advertisement
Yakult collaboration
In June, Verastem entered into a licensing and collaboration agreement with Yakult in which the former granted the latter exclusive rights to develop and commercialize products containing duvelisib in Japan for all oncology indications. Verastem retained all rights to duvelisib outside of Japan. Verastem received an upfront payment of $10 million. It's also entitled to receive up to $90 million in milestone payments and a double-digit royalty on sales of products containing duvelisib in Japan.
Verastem also entered into a licensing agreement with China's CSPC Pharmaceutical to develop and commercialize duvelisib in China.
Top line
Verastem generated licensing revenues of $10 million in the second quarter. It didn't generate any revenues in the same period in 2017.
For fiscal 2019 and 2020, Verastem is expected to generate revenues of $51.19 million and $103.7 million, respectively.
In the next part, we'll take a look at Verastem's operational performance.