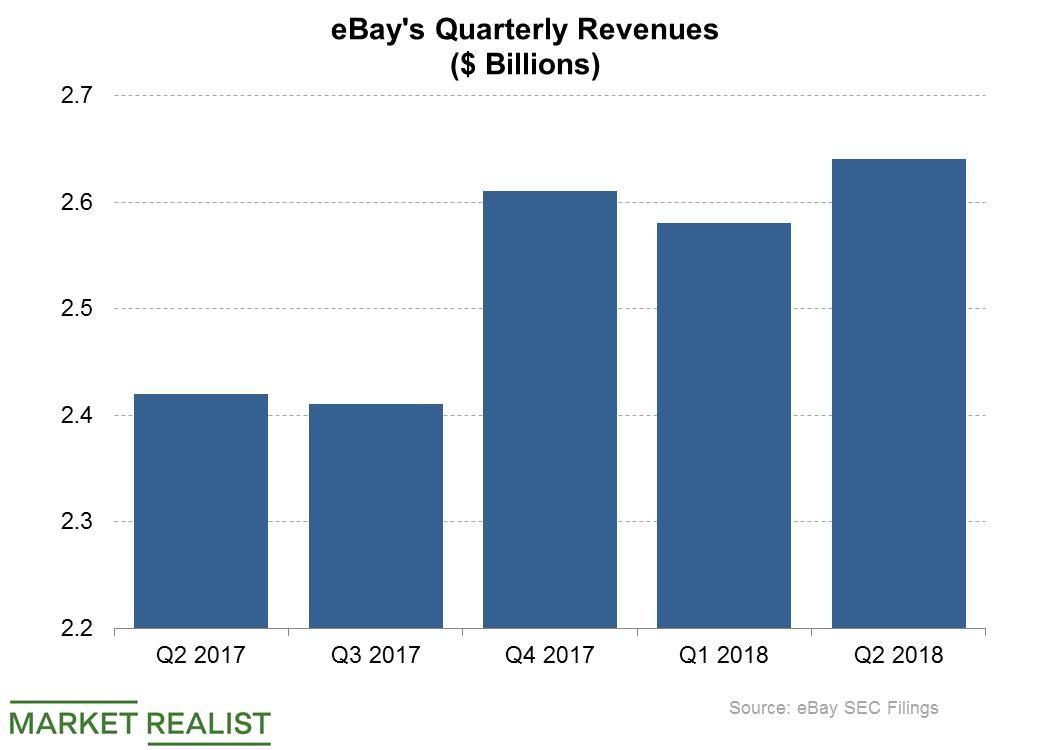 What eBay Is Doing after Signing Square for Seller Loans
Training small businesses on how to sell online
After signing Square (SQ) to extend loans to sellers on its online marketplace, eBay (EBAY) embarked on a program to get more traders to sell on its marketplace. Earlier this month, it announced that it has partnered with the British city of Wolverhampton in a program to help traders there build an online presence so they can sell more by reaching both offline and online shoppers.
About 25% of small traders in Wolverhampton lack an online presence. eBay plans to train traders on how to sell online and guide them through the process of setting up a virtual store on eBay's online marketplace.
Article continues below advertisement
eBay reaches 175 million active shoppers
About 175 million consumers actively shop on eBay, according to the company when it reported its second-quarter results. The partnership with Wolverhampton could be a win-win for eBay and the city. While small businesses in the city could benefit from a huge exposure to potential customers, eBay could bring more sellers to its marketplace.
Marketplace operators such as eBay and Amazon (AMZN) monetize their platforms by showing advertisements to visitors and charging sellers a commission for the sales they make there. Amazon also extends loans to its sellers, opening another avenue for the company to monetize its marketplace by earning interest on loans. eBay has partnered with Square to lend to its sellers, beginning in the United States.
eBay's revenue increased 9%
Britain is one of the international markets where Square is available. That means that Wolverhampton traders could benefit from eBay's lending program once it's rolled out globally. And eBay may benefit from a higher demand for its lending service.
eBay's revenue rose 9.1% YoY (year-over-year) to $2.6 billion in the second quarter. Revenue increased 30.2% YoY for Groupon (GRPN) but fell 6.8% YoY for Etsy (ETSY) in the second quarter.