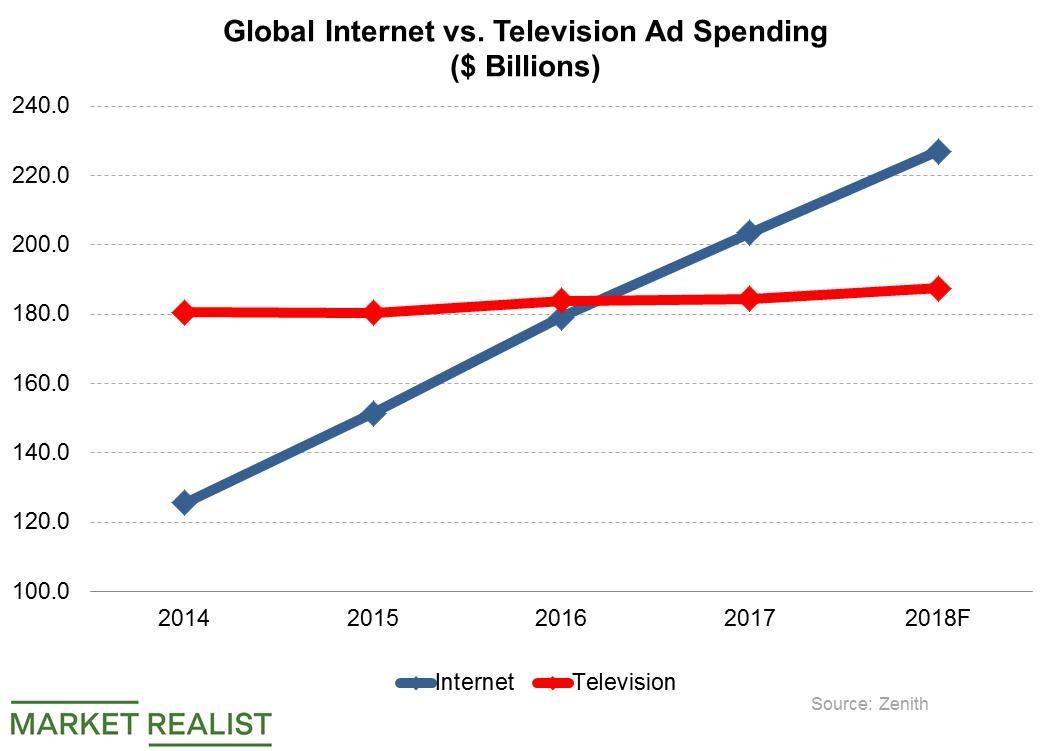 What Awaits Facebook as Watch Goes Global?
Taking on YouTube
Facebook (FB) is launching its Watch video service globally, with the move coming one year after the service debuted in the United States with original videos that included sports and news programming. The Watch video service is Facebook's answer to Alphabet's (GOOGL) YouTube. Facebook's launching Watch internationally is expected to stir up more competition with YouTube, which is already available in many countries.
For a company such as Facebook, which is more than 90% funded by advertising dollars, launching Watch globally is an important move. Spending on online advertisements is increasing faster in Asia than in North America, according to analytics company AppNexus.
Article continues below advertisement
Spending on digital video ads to rise 19%
Rolling Watch out globally may allow Facebook to capture a larger slice of the expanding digital video advertising market. Global spending on digital video ads will increase 19% this year to reach $32 billion, according to Zenith. Marketers are generally buying more digital ads than television commercials, with Zenith estimates showing that overall spending on digital ads will exceed spending on television commercials by $40 billion this year.
Facebook's ad revenue growth slowed
Facebook made $13 billion in advertising revenue in the second quarter compared to the advertising revenue of $28.1 billion generated by Alphabet's Google, whose advertising platforms include YouTube. Twitter (TWTR), Snap (SNAP), and Yelp (YELP) generated advertising revenues of $601 million, $260 million, and $226 million, respectively, in the quarter.
Facebook's ad revenue rose 42% year-over-year in the second quarter, slower than its 50% growth in the previous quarter and its 47% growth in the previous year's quarter.