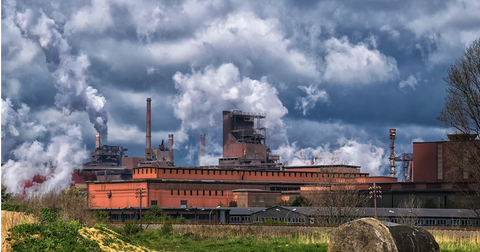 Trinity Industries to Unlock Value in Arcosa, Board Okays Separation
By Samuel Prince

Updated
Separation of Arcosa
Trinity Industries (TRN) is a major rail transportation solution provider in the United States. On September 25, the company announced that its board has approved the separation of its infrastructure-related businesses. The separation is to take place through a distribution of all of the common stock of Arcosa Inc. held by Trinity to Trinity stockholders. Today, TRN stock opened at $36.64, marginally down from the closing price of $36.77 on September 25. The company's market capitalization stood at $5.42 billion.
Article continues below advertisement
In December, Trinity Industries announced its intention to spin off its infrastructure-related businesses. TRN's new infrastructure company, Arcosa, is to focus on infrastructure products and services in North America. As per the details, Trinity Industries will operate an integrated rail leasing, manufacturing, and services business. TRN is to provide comprehensive rail transportation solutions and services in North America.
Details of the Arcosa separation
Trinity Industries' board has set the distribution ratio, record date, and distribution date for the Arcosa separation as follows:
The distribution is expected to occur at 12:01 AM on November 1 to Trinity stockholders of record as of 5:00 PM on October 17, the record date for the distribution.
On the distribution date, Trinity shareholders are to receive one share of Arcosa common stock for every three shares of Trinity common stock held as of the record date.
Following the distribution, Arcosa is to become an independent, publicly traded company on the NYSE. Trinity is to have no ownership interest in Arcosa.
Article continues below advertisement
Trading of Trinity and Arcosa stock
Trinity common stock is to continue to trade the "regular-way" on NYSE under the symbol "TRN" through and after the November 1 distribution date. TRN expects a "when-issued" public trading market for Arcosa's common stock to begin on or about October 16 on the NYSE. Trinity Industries announced that, starting on November 1, "when-issued" trading for Arcosa stock will end. The infrastructure business company Arcosa is to start "regular-way" trading on NYSE under the ticker ACA on November 1.