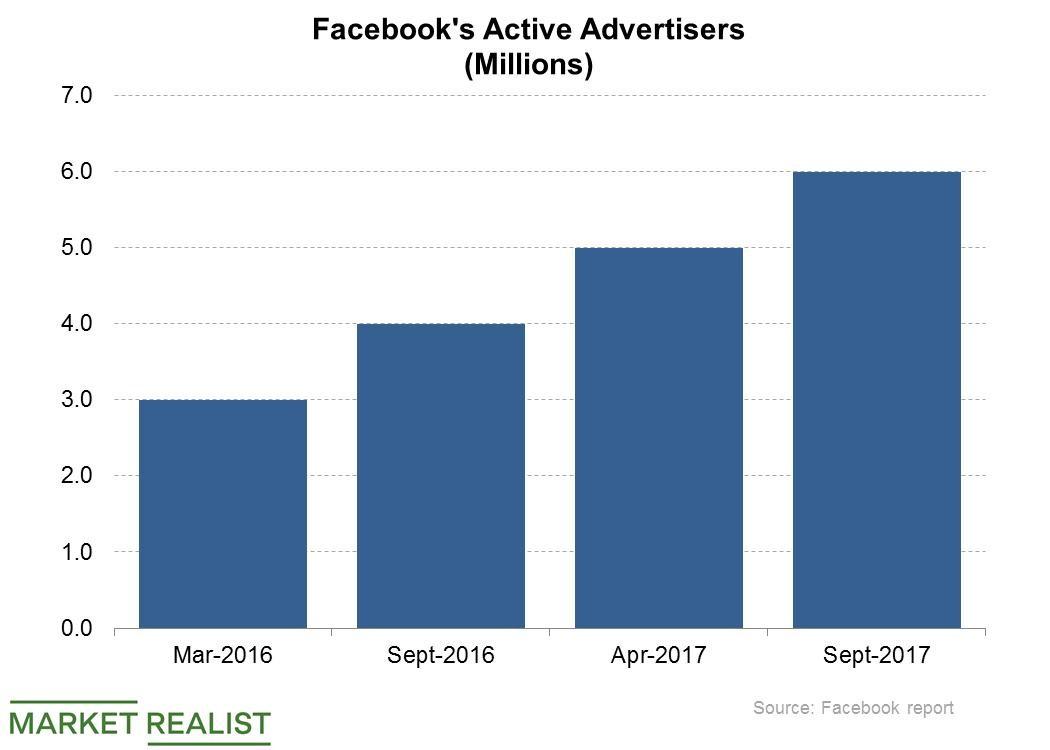 The Point of Facebook's Colombia Dating Service Launch
By Neha Gupta

Sep. 25 2018, Updated 4:00 p.m. ET
A total of 60% of Colombians are on Facebook
Facebook (FB) has begun rolling out its online dating service to the public, first in the South American country of Colombia. One of the reasons Facebook chose Colombia for the first public launch of the service is that people in the country have been fans of using the Internet to find soul mates, according to Nathan Sharp, the Facebook executive in charge of the dating product.
Colombia is also one of the countries in which Facebook's social network is widely popular. Of the country's nearly 50 million citizens, 30 million are active Facebook users.

Article continues below advertisement
Can the dating service drive revenue improvements in the rest of the world?
Picking Colombia for the dating service launch may also be a careful choice for Facebook. Colombia belongs to Facebook's Rest of World (or RoW) region. Despite accounting for more than one-third of Facebook's monthly audience in the second quarter, RoW contributed just ~10.3% of Facebook's overall revenue in the period. RoW is also the region in which Facebook records the lowest average revenue per user.
Perhaps testing the new dating service in countries such as Colombia could help Facebook gauge its potential for driving improvements in its emerging markets. Facebook does not intend to charge people to use its dating service or show ads alongside dating profiles. However, the dating feature could help Facebook draw more new users and encourage existing users to spend more time on its platform, thereby increasing exposure for advertisers.
Total of 6.0 million advertisers on Facebook
Facebook serves some 6.0 million active advertisers on its flagship social network. Baidu (BIDU) and Yelp (YELP) finished the second quarter with 511,000 and 194,000 active advertisers, respectively. Facebook's advertising revenue increased 42% YoY (year-over-year) to $13 billion in the second quarter. Advertising revenue rose 23.8% YoY at Google (GOOGL) and 48% YoY at Snap (SNAP) in the second quarter.