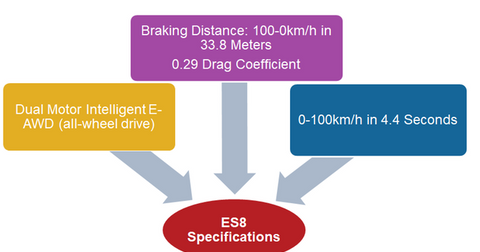 Lower US Tax Rates Could Help Move Manufacturing from China
By Mohit Oberoi, CFA

Updated
US tax rates
The Trump Administration has lowered US corporate tax rates. Lower corporate tax rates and tariffs on imported goods are meant to shore up US manufacturing (IVV). While lower tax rates have helped buoy US equity markets, will it help bring back manufacturing jobs lost to countries like China (MCHI)?
Article continues below advertisement
Key drivers
Higher US tax rates weren't the main reason manufacturing jobs shifted to China. China has lower labor costs compared to the US. After decades of industrialization, China has built an enviable manufacturing ecosystem. Although frequently blamed for reverse engineering and intellectual property theft, China is expanding into high-end manufacturing. Under the Made in China 2025 Policy, the country is trying to move up the value chain in manufacturing. Notably, Chinese electric vehicle company NIO (NIO) has already come up with its IPO. Tesla (TSLA) will also have a plant in China.
Economies of scale
Another thing to consider would be economies of scale. After a tweet from President Trump on manufacturing the Ford Active model in the United States, Mike Levine, Ford's (F) North America product communications manager, said in a tweet, "it would not be profitable to build the Focus Active in the U.S. given an expected annual sales volume of fewer than 50,000 units and its competitive segment."
Should the US really be competing in commoditized industries?