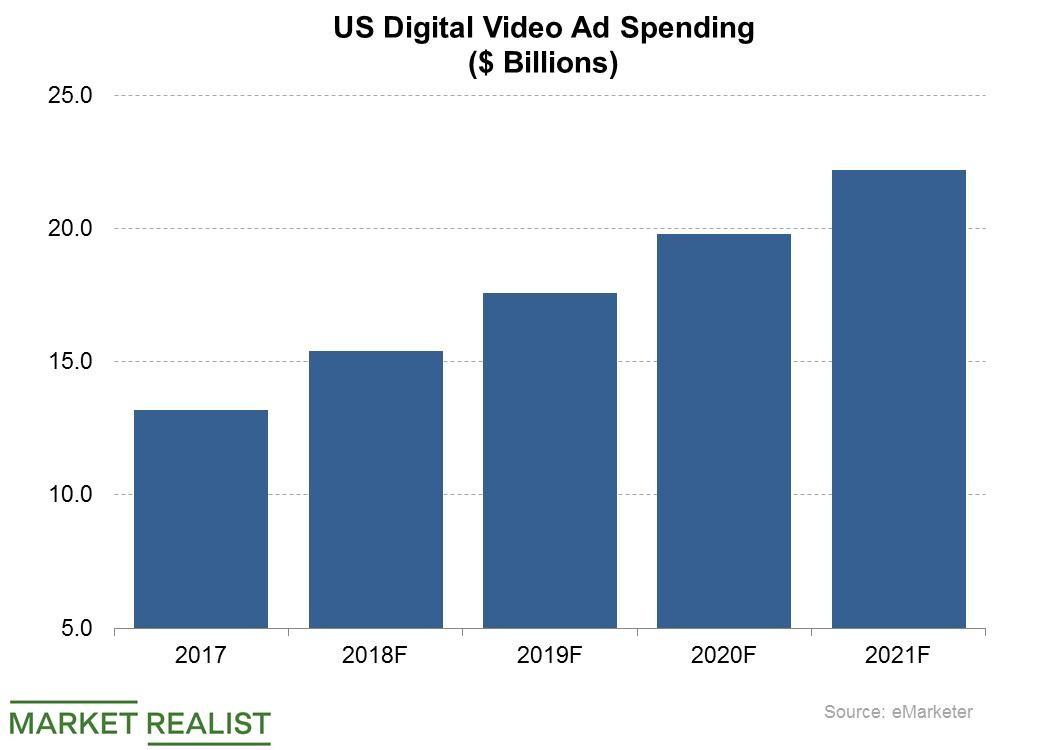 Instagram Executive to Oversee Facebook Partnerships
By Neha Gupta

Sep. 20 2018, Updated 7:32 a.m. ET
Marne Levine to replace Dan Rose at Facebook
Facebook (FB) has begun preparing for a future without Dan Rose, its longtime VP of global partnerships and business development, who announced in August that he planned to leave the company in early 2019. Rose joined Facebook in 2006.
Facebook has tapped Marne Levine, Instagram's chief operating officer, to fill the position. Levine is expected to oversee deals with media companies and other partners.
Article continues below advertisement
Uptake of online video on the rise
As its Watch video service rolls out globally, Facebook may need to accelerate its media partnerships to expand and diversify its video content library for a global audience. Internet video viewing is rising exponentially, encouraging marketers to shift from television commercials to online advertising to expand their reach.
In the United States, spending on online video advertisements is expected to reach $22.2 billion in 2021, up from $13.2 billion in 2017, according to eMarketer. Global spending on Internet ads is expected to exceed spending on television commercials by $40.0 billion this year, according to Zenith Media estimates.
Levine led Instagram to a billion users
Facebook is in fierce competition with Twitter (TWTR), Google (GOOGL), and others in the chase for Internet video advertising dollars. Its Watch video service is Facebook's answer to Google's YouTube, which has more than 1.0 billion users. In selecting Levine to oversee media partnerships, Facebook appears to be relying on her track record to help it beat the competition.
Levine joined Instagram when the photo-sharing app had about 300.0 million monthly users. As she leaves the company, Instagram has grown to more than 1.0 billion monthly users. Twitter has 335.0 million monthly users.
Instagram has been winning more advertisers and has more than 2.0 million active advertisers. Yelp (YELP) exited the second quarter with 194,000 advertisers, and Baidu (BIDU) had 511,000 advertisers at the end of the second quarter.