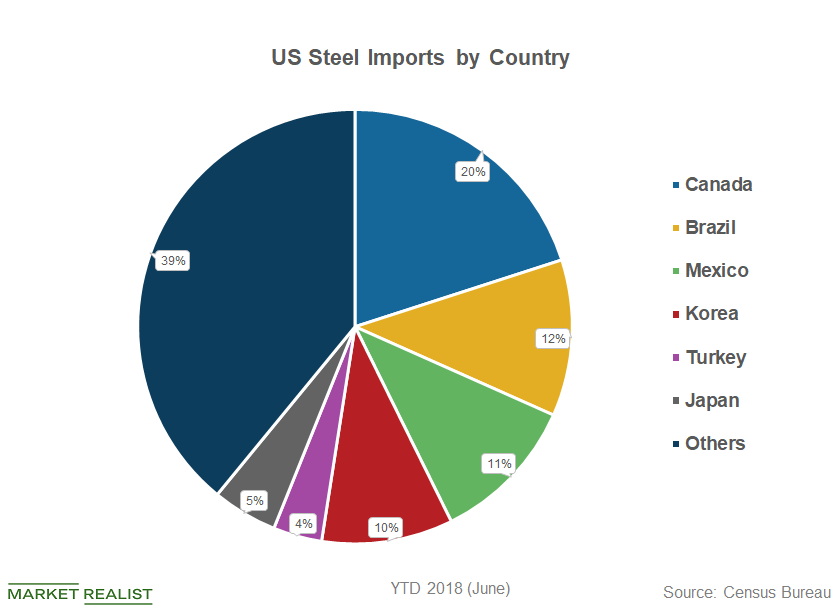 How Trump's Steel Tariffs Are Different than Bush's Tariffs
By Mohit Oberoi, CFA

Sep. 4 2018, Published 1:57 p.m. ET
Steel tariffs
Former President George Bush imposed steel tariffs in 2002. The tariffs were eventually withdrawn by the end of 2003. In regards to Bush's steel tariffs, President Trump said in an interview, "It didn't work for Bush, but nothing worked for Bush." In this article, we'll look at the key differences between the steel tariffs imposed by Trump and Bush.
Article continues below advertisement
Different acts
Trump has imposed the tariffs under Section 232 of the Trade Expansion Act of 1962, while Bush imposed the tariffs under Section 201 of the Trade Act of 1974. In Bush's case, the tariffs were timebound and imposed as a safeguard measure. Furthermore, being a safeguard measure, Bush's tariffs were prone to WTO scrutiny. According to Time, "Less than a year after the announced tariffs, the WTO ultimately ruled that the US had violated international trade agreements by imposing the tariffs, opening the door for sanctions and retaliation."
National security
However, Trump imposed the tariffs under the pretext of protecting US national security. According to Reuters, "The WTO's General Agreement on Tariffs and Trade does allow an exemption from its rules for national security reasons."
But then, President Trump has even threatened to pull out of WTO. So, simply put, while Bush's tariffs attracted the WTO's wrath and were timebound, the global body's jurisdiction in Trump's steel tariffs is debatable. Also, the tariffs are not timebound like in 2002. In the meantime, US steel producers (DIA) like U.S. Steel (X), AK Steel (AKS), and Nucor (NUE) are enjoying higher steel prices (XME) as a result of the Section 232 tariffs.
There are several other differences between Trump's and Bush's tariffs, which we'll discuss in the next article.