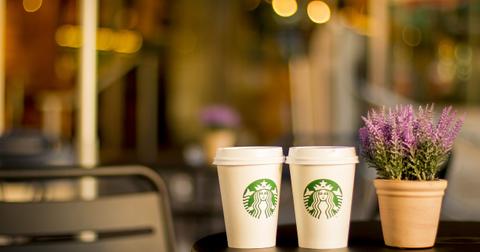 How Tencent Plans to Take on Alibaba in the Coffee Market
By Amanda Lawrence

Updated
Tencent-Luckin partnership versus Alibaba-Starbucks partnership
Tencent Holdings (TCEHY) announced a strategic partnership with billion-dollar Chinese coffee start-up Luckin on September 6. Alibaba Group Holding's (BABA) stock closed 3% lower on the day, while Starbucks closed 1% higher. Both the tech companies are targeting China's 100-billion-yuan ($14.6 billion) coffee market. Tencent is the biggest gaming company in China, while Alibaba is the biggest e-commerce company in China.
Article continues below advertisement
The European Union followed by the US are the leading importers of coffee. China announced tariffs on US coffee exports in August following Donald Trump's tariff impositions. The Asia-Pacific region exudes immense potential for the coffee market, led by China and India's growing young middle-class professionals. Global coffee prices fell 20.1% YoY (year-over-year) in August to their 57-month low. Market fundamentals, exchange rate fluctuations, and the futures market played a crucial role in the price drop.
The Tencent-Luckin partnership announcement followed shortly after the news that Ele.me, Alibaba's on-demand food delivery platform, would partner with Starbucks (SBUX) on August 2. Starbucks also plans to utilize Hema Supermarket delivery order fulfillment for its coffee.
What makes Luckin competitive?
Consumers can order coffee via the Luckin app to be delivered within half an hour, and the company is trying to cut down its delivery time. China's growing Internet penetration, competitive pricing, discount offers, and promotional strategies are the start-up's key revenue drivers. Luckin aims to operate 2,000 stores in China by the end of 2018 compared to the 1,003 stores it currently operates. Starbucks's market capitalization is 74 times bigger than Luckin's. The American coffee company intends to extend beyond 2,000 Starbucks stores in China by the end of 2018. The partnerships will likely play an important role in driving the payment platforms of Tencent's WeChat Pay and Alibaba's AliPay.
Tencent, Alibaba, and Starbucks saw their forward PE (price-to-earnings) ratios fall 29%, 15%, and 14% YTD (year-to-date), respectively, on September 6. Price losses of 26%, 13%, and 6% YTD, respectively, drove the decrease in valuations.