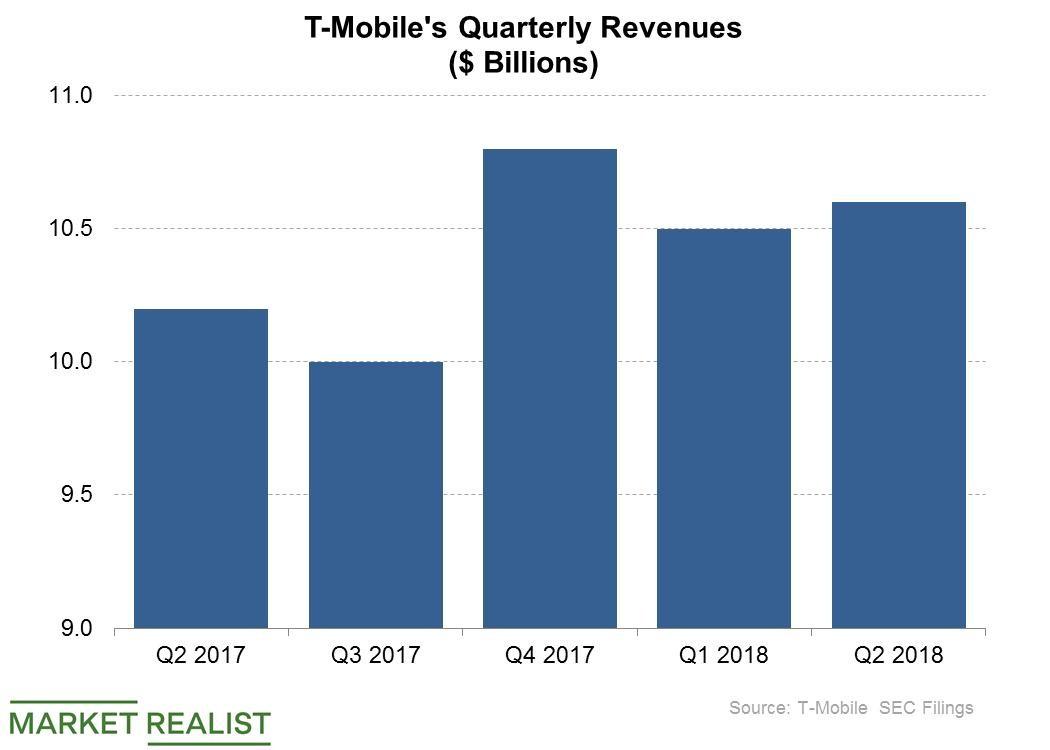 How T-Mobile and Sprint May Have Shifted the Burden to Regulators
By Ruchi Gupta

Sep. 6 2019, Updated 7:11 p.m. ET
A division merger proposal
The idea of combining T-Mobile (TMUS) and Sprint (S) into a single, more powerful mobile operator has emerged as an issue for several entities, from labor unions to some telecommunications companies who have come out to oppose the merger proposal.
Reasons cited for objecting to a T-Mobile–Sprint merger include fears of job losses and reduced competition in the market that could result in higher prices for wireless consumers.
Article continues below advertisement
But T-Mobile and Sprint have already touched a nerve in US-China relations with their merger proposal. When writing to the Federal Communications Commission in June, the companies not only pledged to boost investments if allowed to combine but also suggested that not being allowed to combine would be a risk to the United States in the 5G (fifth-generation) race.
China plotting to beat the United States in 5G race
The United States is vying with China and other countries to lead in the race to deploy 5G networks and take advantage of the economic benefits that advanced wireless technology is expected to unleash.
According to a recent Bloomberg report citing confidential sources, China is exploring a merger of two of its top mobile operators with the hope of speeding up 5G development in the country and gain an advantage over the United States.
With China reportedly plotting to steal the 5G spotlight from the United States and T-Mobile highlighting the risk of the United States falling behind in the 5G race, there could be a strong reason for the US government to allow T-Mobile and Sprint to join forces.
T-Mobile's revenue rose 3.5%
T-Mobile's revenues rose 3.5% YoY (year-over-year) to $10.6 billion in the second quarter. Sprint's revenue fell 0.4% YoY, and Verizon's (VZ) increased 5.4% YoY in the same quarter.
China Telecom (CHA) and China Unicom (CHU), the two Chinese mobile operators that are said to be exploring a merger, grew their second quarter revenues by 3.9% and 7.3% YoY, respectively.