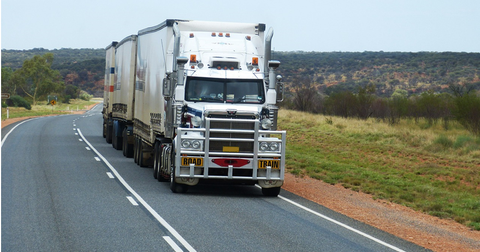 How Road Transportation Stocks Have Performed So Far in 2018
By Samuel Prince

Updated
2018 for road transporters
On a macro level, 2018 has emerged as a good year for the US road transportation sector for multiple reasons, the main reason being the solid YoY (year-over-year) volume growth reported by both FTL (full truckload) and LTL (less-than-truckload) companies.
Another reason for the sector's strong performance is the impressive pricing gains realized by transportation companies in 2018 amid truck capacity tightening. Both the spot rates and contract rates of for-hire trucks have risen this year as of September 24.
Article continues below advertisement
e-Commerce boom and trucking
The graph above captures the stock price movements of both truckload and less-than-truckload companies. Looking at their stock price trends in the last year, we can see that the returns generated by LTL companies are higher than the returns of FTL companies. Why? The major reason lies in the strong e-commerce sales across the United States and worldwide.
According to a report by Statista, the online sales of physical goods amounted to $360.3 billion in 2016. These sales are expected to cross $603.4 billion in 2021, implying 68% growth. In the same year, worldwide retail e-commerce sales were $2.3 trillion. Global e-retail sales are expected to grow to $4.88 trillion by 2021.
Road transportation stocks' returns
Road transportation (XTN) stocks started on a strong note in 2018. However, they continued to move sideways until the second quarter results season. Sharp upward momentum has appeared for road transportation companies since their second-quarter earnings. However, whether this momentum can be sustained remains in question amid US-China trade war tensions.
Year-to-date as of September 24, the returns of major FTL companies Werner Enterprises (WERN), Knight-Swift Transportation (KNX), and Schneider National (SNDR) are in the negative territory. On the other hand, key LTL service providers Old Dominion Freight Line (ODFL), SAIA (SAIA), and XPO Logistics (XPO) have delivered double-digit returns.
Major third-party logistics companies C.H. Robinson Worldwide (CHRW) and Expeditors International of Washington (EXPD) have generated positive returns. However, global parcel delivery giants FedEx (FDX) and United Parcel Service (UPS) have delivered negative returns. Courier service providers have been more affected than their peers by the ongoing US-China trade conflict.
In this series, we'll take a look at major updates from road transportation companies.