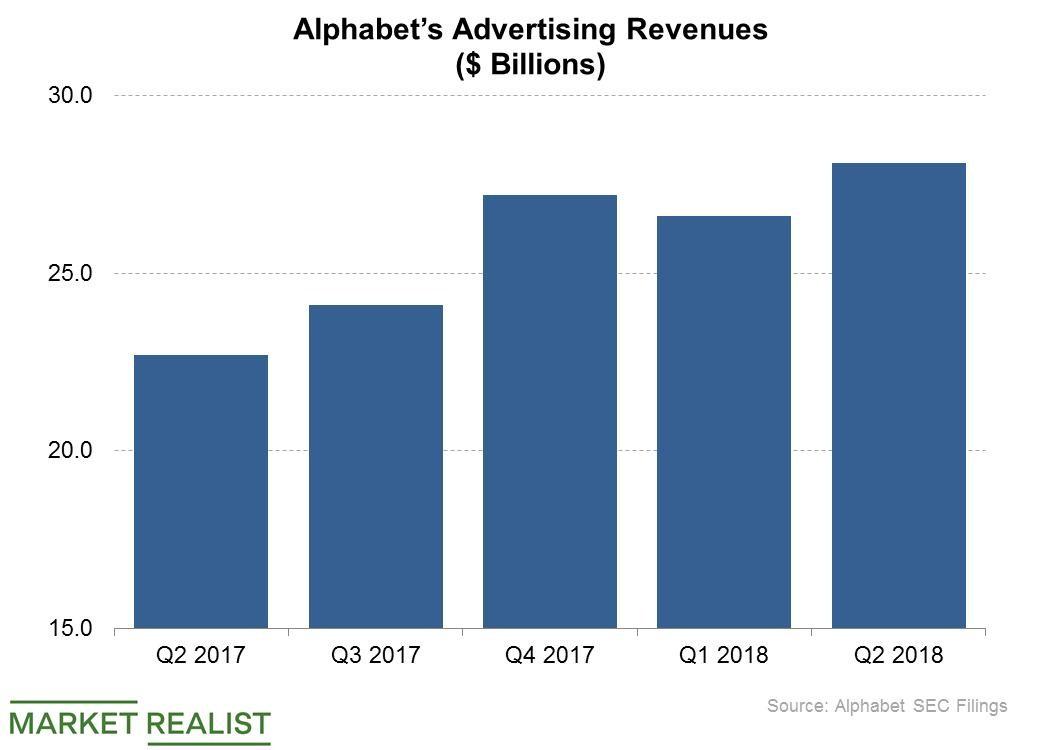 How Google Is Battling Facebook in India
By Neha Gupta

Sep. 6 2018, Updated 1:25 p.m. ET
Google is developing localized services
Google (GOOGL) executives in India are reportedly alarmed by how fast Facebook (FB) is growing in the country. Facebook is said to be on the verge of matching Google's $1.0 billion revenue in India despite launching in the country many years after Google.
But Google isn't sitting back and watching Facebook feast on its lunch in India. The company has taken to building lightweight apps and localized services for India and other emerging markets as part of its efforts to push back. For example, as Facebook tests a mobile payment service anchored on its WhatsApp platform in India, Google has moved to expand its initially India-specific Tez payment service to include lending to users.
Article continues below advertisement
Google is on a mission to connect 10 million people
Google is working on bringing more people online in India, an effort that is expected to enlarge the company's addressable market in the country. After connecting 400 train stations across India to the Internet, Google's next step is to connect more than 10 million people across 12,000 villages in the Indian state of Andhra Pradesh.
As competition for digital ad dollars heats up in India, Google has also been listening to advertisers in India more. Meetings with advertisers in India have led Google to consider enabling marketers in the country to target their ads to people in specific states as a way of making their online marketing campaigns more effective. India has 29 states and seven union territories. Language, literacy, and Internet penetration vary across these regions.
Advertising revenue increased 23.8%
Advertising is Google's main source of revenue. Google's advertising revenue increased 23.8% YoY (year-over-year) to $28.1 billion in the second quarter. Advertising revenue was up 42% YoY at Facebook and 23% YoY at Twitter (TWTR) in the quarter. Snap (SNAP) and Yelp (YELP) grew their advertising revenues 48% and 21% YoY, respectively, in the quarter.