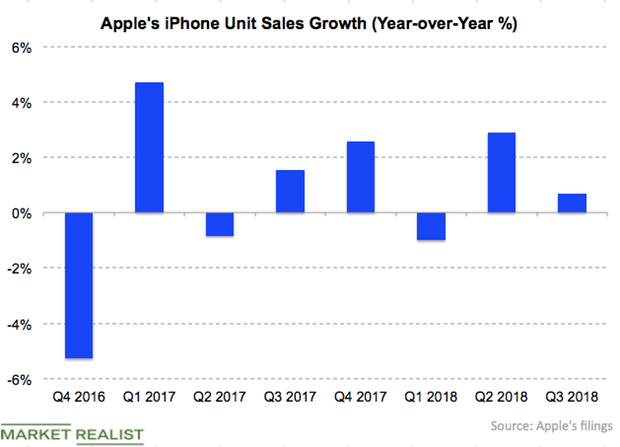 Here's What Americans Think of the New Apple Lineup
By Sanmit Amin

Sep. 25 2018, Published 9:46 a.m. ET
A quarter of Americans were underwhelmed by the iPhone launch
iPhone fans around the world queued up to buy their iPhone XS or iPhone XS Max when the phones hit the stores on Friday, September 21.
According to a poll conducted by HarrisX, 50% of the 1,000 Americans polled were impressed by the new iPhones. Only 18% described the new iPhone lineup as "exciting." Another 18% found it "innovative," and 7% found it "surprising."
About 28% said the new phones met expectations, 9% found them boring, 9% said they were underwhelming, 5% found them confusing, and 2% were disappointed.
Article continues below advertisement
The iPhone XR could be the best-selling iPhone this year
Many analysts expect that the iPhone XR, the least expensive at $749 of the three iPhones Apple (AAPL) is releasing this year, will outsell the other two.
About 30% of people thinking about an upgrade this year said they would prefer the XR, and 24% and 23% said they would choose the XS and XS Max, respectively.
The iPhone XR, which is slated to be launched a month after the other two, comes with the cheaper liquid retina LCD (liquid crystal display) screen, which has a lower resolution. The iPhone XS and iPhone XS Max have more expensive OLED (organic light-emitting diode) screens. The iPhone XR also has a single camera, while the other two have dual cameras.
Apple is hoping to see some recovery in its iPhone unit sales growth, which has been sluggish lately.