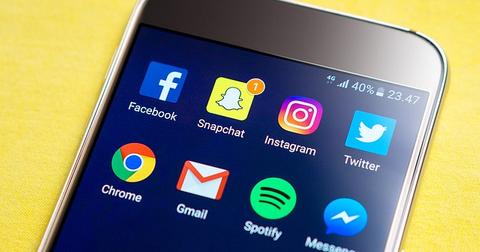 Gen Z Still Prefers Snapchat and Instagram over Facebook
By Sanmit Amin

Updated
Gen Z and Millennials use Snapchat and Instagram
Younger Internet users have preferred Instagram and Snapchat (SNAP) to Facebook (FB) for the last few years. According to research by VidMob, those trends are becoming more profound. According to the September 26 eMarketer report, "Of the 1,000 US internet users surveyed, more than half (56%) of Gen Zers, ages 16 to 24, said they had increased their use of Snapchat in the past year, and another 55% of respondents said they are using Instagram more."
The report noted that 59.0% of the Gen Z Internet users that were polled stated that they were on Google's (GOOG) YouTube app more often than in 2017. Those numbers were slightly lower for Millennials, as the graph below shows.
Article continues below advertisement
Snapchat could maintain its popularity among US teens
According to eMarketer's estimates, Snapchat overtook Facebook as the most popular social media platform among US teens. The research firm predicts that Snapchat could add 1.2 million new US users aged 12–17 years by 2022, while Facebook could lose 2.2 million users in that age group.
While Snapchat is still popular among US teens, it lost 3.0 million daily active users during the second quarter. Facebook, which has a much bigger user base, saw a decline in its user growth in the second quarter. On the other hand, Instagram continues to grow at a scorching pace. The platform has more than 1.0 billion monthly active users.