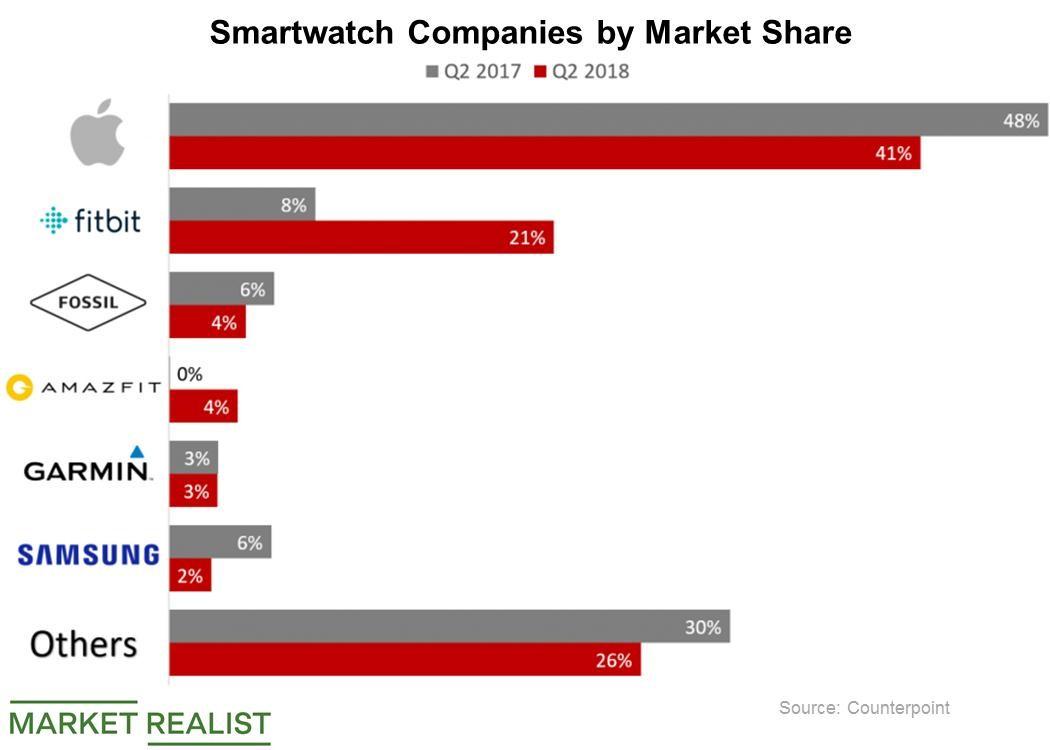 Apple's Latest Move in the Smartwatch Market
By Ruchi Gupta

Sep. 6 2018, Updated 9:01 a.m. ET
Apple Watch Series 4 coming
Apple (AAPL) is refreshing its smartwatch line with a new Apple Watch expected to be unveiled later this month. The upcoming Apple Watch Series 4 is expected to have an enlarged display that covers almost the entire front of the device, allowing it to display more information.
Article continues below advertisement
More options for consumers mean more sales challenges
While Apple has maintained its dominance of the smartwatch market, it faces growing competition as more players enter the market and consumers have a wider range of smartwatch brands to choose from. These changes have increased Apple's need to defend its turf. Building a smartwatch with a larger display and more features, as said to be coming with the Apple Watch Series 4, could help stimulate demand for the product, helping Apple to at least defend its market share if it can't grow it.
Apple controls 41% of the smartwatch market
Apple captured 41% of the global smartwatch market in the second quarter, down from 48% a year ago, according to Counterpoint. Fitbit (FIT) came second with 21% of the market, nearly tripling its share from a year prior. Fossil (FOSL) picked up 4.0% of the smartwatch market in the second quarter, while Garmin (GRMN) captured 3.0% of the market. Samsung (SSNLF), which released a new smartwatch product, Galaxy Watch, last month, claimed 2.0% of the global smartwatch market in the second quarter.