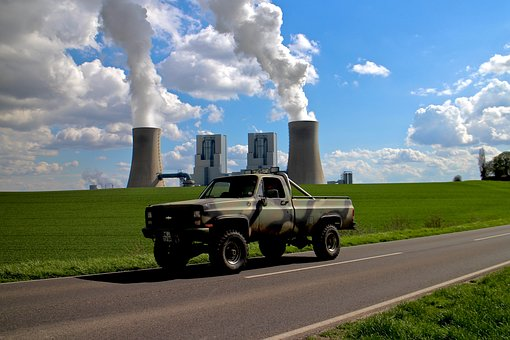 Air Products to Build New Hydrogen Plant in La Porte, Texas
By Peter Neil

Sep. 12 2018, Updated 11:46 a.m. ET
Air Products and Chemicals to construct a new hydrogen plant
On September 11, Air Products and Chemicals (APD) announced that it plans to increase its hydrogen capacity to meet the growing demand. The company announced its plans to build a new liquid hydrogen plant in La Porte, Texas, which is expected to be online by 2021. The company didn't disclose the financial details of this project.
Air Products and Chemicals (APD) noted that the new plant could produce ~30.0 tons of hydrogen per day. Liquid hydrogen is used by multiple industries such as electronics, float glass, materials handling, edible fats and oils, metals, petrochemical, and utilities. Air Products and Chemicals currently produces hydrogen in New Orleans, Louisiana; Sacramento, California; Sarnia, Ontario; and Rotterdam in the Netherlands.
Article continues below advertisement
Marie Ffolkes, president of APD's Americas segment, noted, "The investment in this new liquid hydrogen production facility in Texas will assist with meeting current customer demand, as well as capture the increased growth that we see coming from several markets. Logistically, our La Porte plant has several operational benefits which make the site selection for this new facility a good choice.
"We are confident with this additional capacity that we will be able to meet the projected growing liquid hydrogen needs coming from the varied industries in the United States for which a reliable source of this product is vitally important to our customers' manufacturing operations."
APD's stock price
On September 11, Air Products and Chemicals (APD) stock saw a positive trend as it gained 0.6% and closed at $166.64 per share. After its fiscal third quarter, which ended in June, APD stock has gained momentum and has moved into the green.
On a year-to-date basis, APD stock has risen ~1.6%. Among APD's peers, Praxair (PX), Celanese (CE), and Eastman Chemical (EMN) have gained 1.6%, 7.3%, and 3.5%, respectively, year-to-date. APD has underperformed the S&P 500 (SPY) so far.
This trend looks positive as APD stock is trading 2.5% above its 100-day moving average price of $162.51. APD's 14-day RSI (relative strength index) score of 55 suggests that the stock is neither oversold nor overbought.