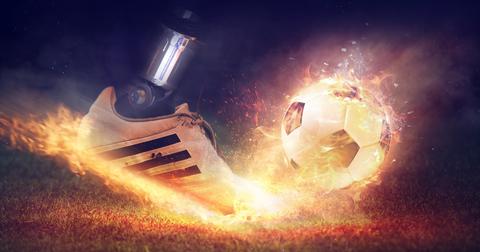 A Look at the Global Gaming Market
By Adam Rogers

Updated
Gaming market estimated at $137 billion in 2018
In this series, we'll look at the key trends that are expected to impact the gaming market. We'll also analyze the earnings, profitability, and valuations of publicly traded gaming stocks Activision Blizzard (ATVI), Electronic Arts (EA), Take-Two Interactive Software (TTWO), and Zynga (ZNGA).
According to gaming research firm Newzoo, the global gaming market was valued at $35.0 billion in 2007. This market is expected to reach $137.9 billion by the end of 2018. The exponential growth in smartphones has been a key driver for this growth in the gaming market. Smartphones have driven user engagement and opened up another vertical for revenue growth.
Article continues below advertisement
Over 2.3 billion gamers globally
Newzoo estimates the total number of gamers at 2.3 billion and states that ~95.0% of them play mobile games. According to Newzoo's 2018 Global Games Market Report, "The number of people with access to the internet in emerging markets has grown dramatically in the past years, due to the global expansion of Chinese smartphone manufacturers offering affordable smartphones and local government investment in mobile internet infrastructure."
Mobile gaming companies have attracted users and create games across genres. China-based (FXI) Tencent's Honor of Kings was the highest-grossing mobile game last year with ~200.0 million MAUs (monthly active users) domestically.
Mobile gaming revenues are expected to account for more than 50.0% of total gaming revenues for the first time in 2018. Smartphone and tablet gaming revenues are estimated to rise 25.5% year-over-year to $70.3 billion this year, outpacing the gaming industry's growth.