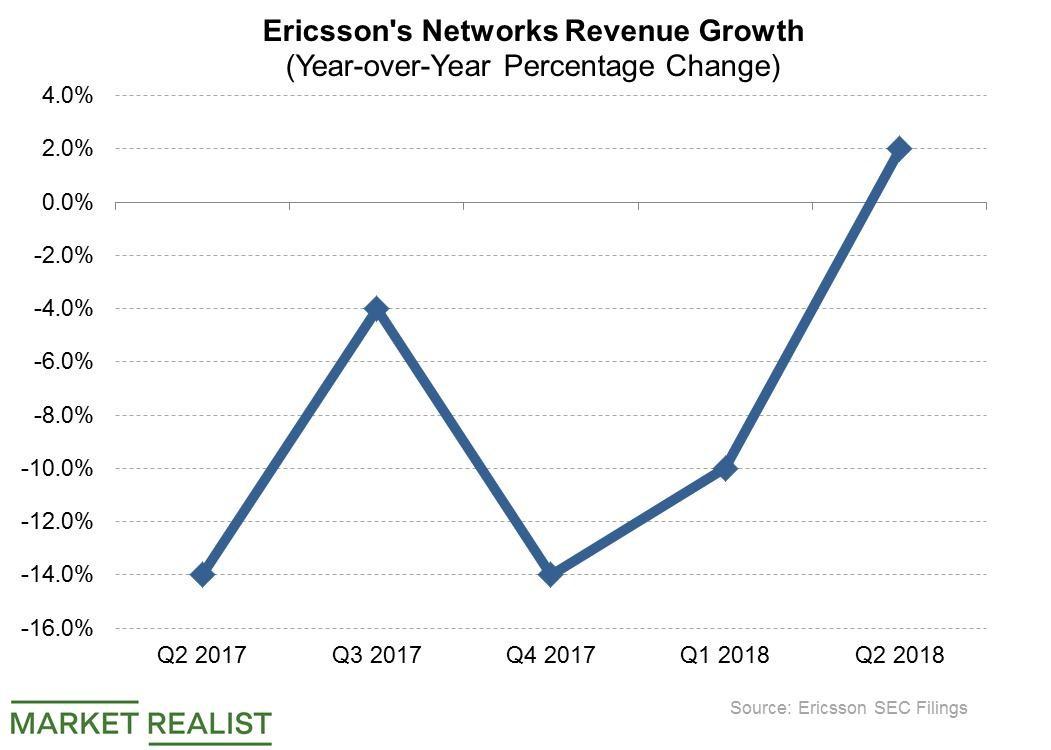 Why the North American Market Is Exciting for Ericsson
By Ruchi Gupta

Dec. 4 2020, Updated 10:52 a.m. ET
$1.1 billion in cost savings since 2017
Ericsson (ERIC) has set a goal to deliver a gross profit margin of 37%–39% by 2020. To achieve this goal, the company has been cutting costs and working to grow its sales. As of the end of June, the company has saved ~$1.1 billion in costs since early 2017. To grow its revenue, Ericsson is banking on 5G (fifth-generation) network deployments to stimulate demand for its network solutions. This market is where the company sees a bright future in North America.
All major mobile operators in North America are preparing to roll out 5G services. In the United States, for instance, Verizon (VZ) and AT&T (T) are in the race to be the first to launch commercial 5G services before the end of the year. Verizon and AT&T are both Ericsson customers.

Article continues below advertisement
Networks segment returned to growth
T-Mobile (TMUS) and Sprint (S) are looking to be able to offer nationwide 5G services in the next few years. The two mobile operators are also seeking to merge, arguing that teaming up would allow them to better compete with market leaders Verizon and AT&T and put the United States on the path to lead in the 5G race against China and other countries.
Ericsson's second-quarter results showed that it was inching closer to its goals. Its core Networks segment turned to growth for the first time in three years. Its Networks revenue rose 2.0% YoY (year-over-year) in the second quarter. Nokia's (NOK) Networks revenue fell 6.0% YoY in the same period.
Ericsson also posted a surprise profit in the second quarter. It reported an operating profit of $23 million in the quarter in place of a loss of $56 million a year ago. Analysts had been expecting an operating loss of ~$11 million in the quarter. Ericsson's gross profit margin rose to 36.7% from 35.8% a year earlier.
North American sales jumped 15%
North America played a critical role in driving these gains. Ericsson's North American sales jumped 15.0% YoY. Its European sales jumped 1.0% YoY. Sales were down in the rest of the regions in which the company operates.