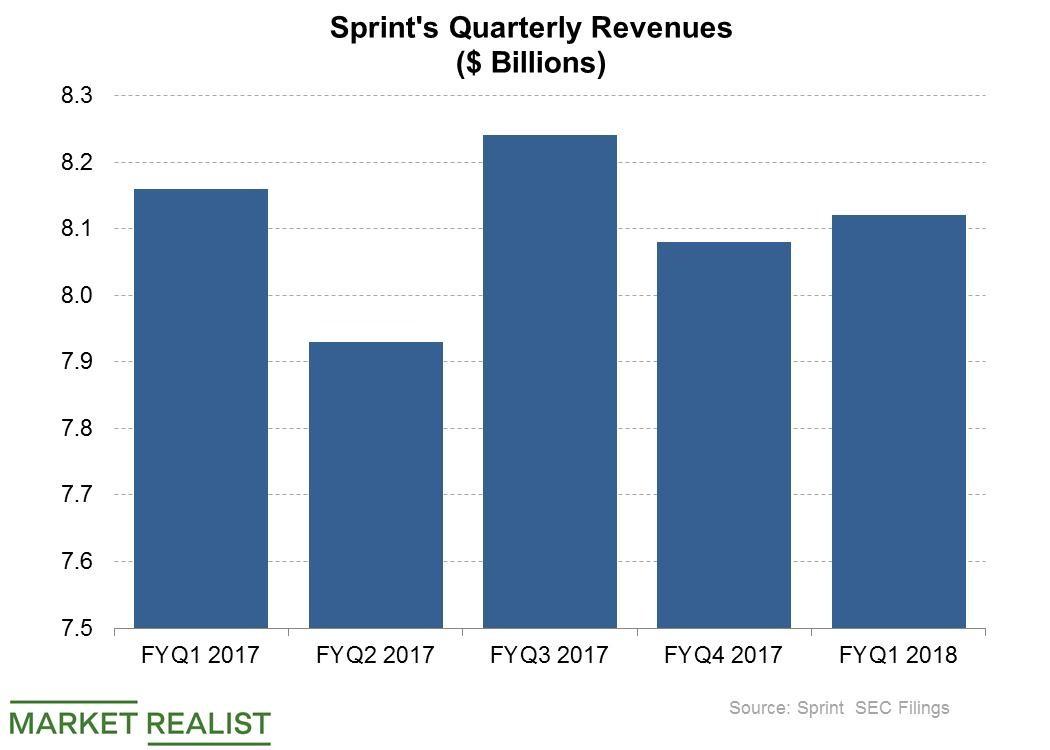 Why Sprint Sold a $25-per-Month Plan for One Week
By Ruchi Gupta

Aug. 30 2018, Updated 7:30 a.m. ET
There's strong demand for Sprint at the right price
Sprint (S) sold a steeply discounted unlimited wireless plan for a period of one week from August 23 to August 30. The so-called Kickstart promotion allowed wireless consumers who switch to Sprint from another network to enjoy unlimited talk, text, and data for just $25 per month. Sprint's regular unlimited plan starts at $60 per month.
In June, Sprint ran the first Kickstart promotion, allowing defectors from rival networks who join its network to enjoy unlimited talk, text, and data for just $15 per month. The offer ran for one week, and demand was so strong that many people missed out on the deal because of the short window of opportunity to make the switch.
Article continues below advertisement
Sprint added customers after Kickstart promotion
Bringing back the Kickstart promotion shows Sprint liked the results of the original promotion and believes it can use price discounts to grow its customer base. The Kickstart promotion allows people the opportunity to try out the Sprint network, and those who like the experience can stick with it.
Sprint added 87,000 postpaid phone customers in the quarter that ended in June, implying that the original Kickstart promotion it ran during the quarter may have helped bring more customers to its network.
Sprint showing it is ready for anything
Continuing the practice of undercutting rivals with dramatically lower service prices also hints that Sprint understands that it should be able to carry on with its operations whether or not it successfully merges with T-Mobile (TMUS).
T-Mobile is also fighting its own war. Earlier this month, it introduced a lower-priced wireless plan called T-Mobile Essential that starts at $60 per month. AT&T's (T) base wireless plan starts at $70, and Verizon's (VZ) starter wireless plan costs $75 per month.
Sprint generated revenue of $8.1 billion in its fiscal Q1 2018, which ended in June.