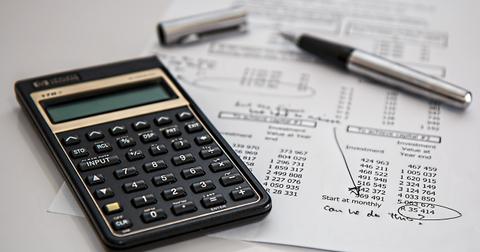 Why Ray Dalio and John Paulson Are Still Investing in Gold
By Anuradha Garg

Updated
Ray Dalio, John Paulson still invested in gold
Based on second-quarter Form 13Fs, despite gold prices falling, hedge funds remained invested in gold. They may still be confident in gold's price outlook, as several measures suggest the metal has become oversold. According to Fintel, at the end of the second quarter, Paulson & Co. had 4.32 million shares of the world's largest gold-backed ETF, the SPDR Gold Shares ETF (GLD). Although the number of shares has stayed the same sequentially, the value of those holdings has declined from $543.4 million to $512.6 million.
Ray Dalio, chair and chief investment officer of Bridgewater Associates also maintained the fund's stake in GLD and the second-largest physical gold-backed ETF, the iShares Gold Trust ETF (IAU). Bridgewater Associated kept its holdings in GLD at 3.91 million shares, according to Fintel.
Article continues below advertisement
Why Dalio and Paulson like gold
John Paulson loves gold for several reasons. He has previously stated that long-term investors could consider gold a good bet as an inflation hedge.
Dalio's Bridgewater Associates didn't have any major positions in gold ETFs until the second quarter of 2017, and by the end of the third quarter of 2017, GLD formed 3.18% of its portfolio. During Q3 2017, it increased the holdings in GLD by a whopping 595% sequentially. Dalio also suggested in August that investors buy gold, because if things were to go badly, gold would benefit more than other safe-haven assets such as the US dollar, the yen, and Treasuries.
He also recommends gold for diversification purposes and as an inflation hedge, because gold tends to perform well when inflation is high or growth is declining.
Gold's movement versus other securities
In the second quarter of 2018, gold prices fell ~6%. In comparison, the S&P 500 (SPY) (SPX) gained 3.0%, while the SRDR Dow Jones Industrial Average ETF (DIA) (DOW) climbed 0.7%. Most of gold's decline was due to strength in the US dollar (UUP), which gained 5.6%. Gold prices were also pressured due to higher US interest rate expectations. Rising interest rates (TLT) are negative for non-income-yielding assets, including gold.
Holdings in gold-backed ETFs are at their lowest since February 2016 and have fallen ~11% since April's peak. In the next article, we'll see how hedge fund managers' positions in gold miners have changed.