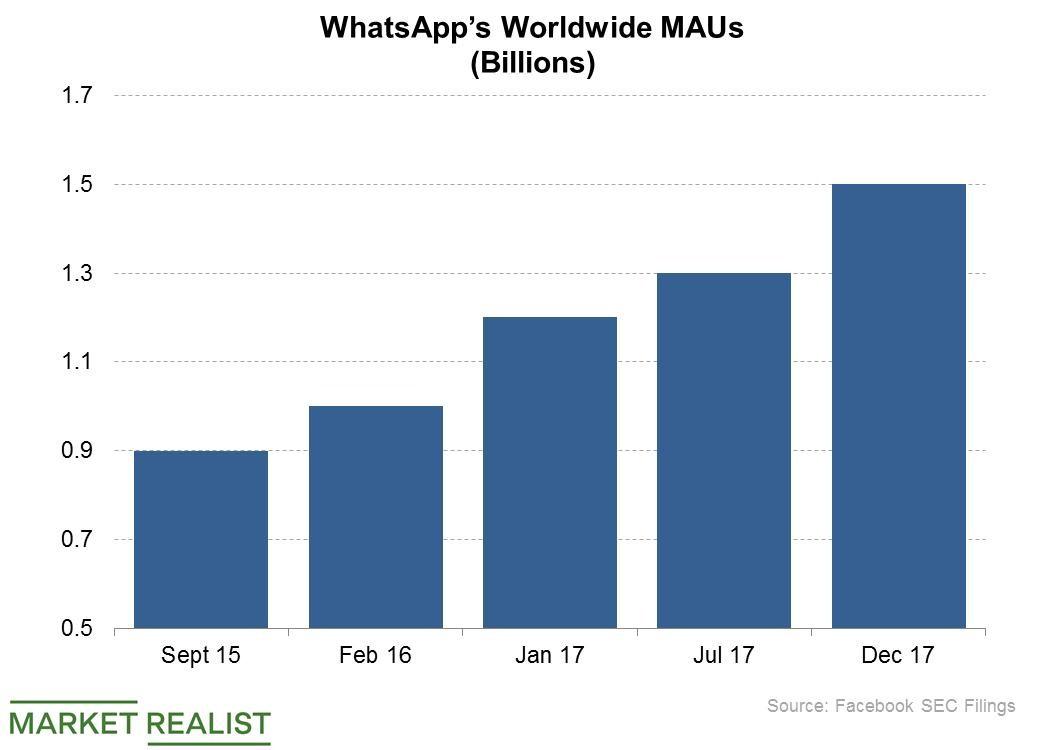 Why India Wants Facebook to Set Up a Local Subsidiary
By Neha Gupta

Aug. 30 2018, Updated 9:01 a.m. ET
India wants a Facebook entity subject to its laws
Amid the fight over its attempt to weaken WhatsApp privacy protections, India now wants Facebook (FB) to set up a local WhatsApp subsidiary that will be subject to its laws. India wants Facebook to do so on priority, according to media reports citing India's IT minister, Ravi Shankar Prasad.
Setting up a local corporate entity subject to its laws is just one of the actions India wants WhatsApp to take. The country also wants WhatsApp to set up a complaints office to address any grievances people may have about the service.
Article continues below advertisement
Deadly WhatsApp rumors
Viral WhatsApp rumors have been linked to mob killings in India, prompting the government there to ask the company to make it possible to trace the source of messages shared across its platform. But WhatsApp says that tracking messages would undermine the privacy of its service and create an opportunity for the potential misuse of the app.
To tackle the problem of deadly rumors, WhatsApp has run newspaper ads across India to educate people about fake news. The service has also restricted some message forwarding among its Indian users.
Total of 1.5 billion WhatsApp users
Although WhatsApp boasts over 1.5 billion monthly users globally, Facebook has not yet embraced the sale of ads on WhatsApp the way it does on its other apps. Selling ads is Facebook's primary source of revenue.
Facebook's revenue jumped 42% YoY to $13.2 billion in the second quarter. In comparison, revenue rose 25.6% YoY at Alphabet (GOOGL), 23.8% YoY at Twitter (TWTR), and 11.8% YoY at Yelp (YELP) in the quarter. Snap (SNAP) grew its second-quarter revenue by 44.4% YoY.