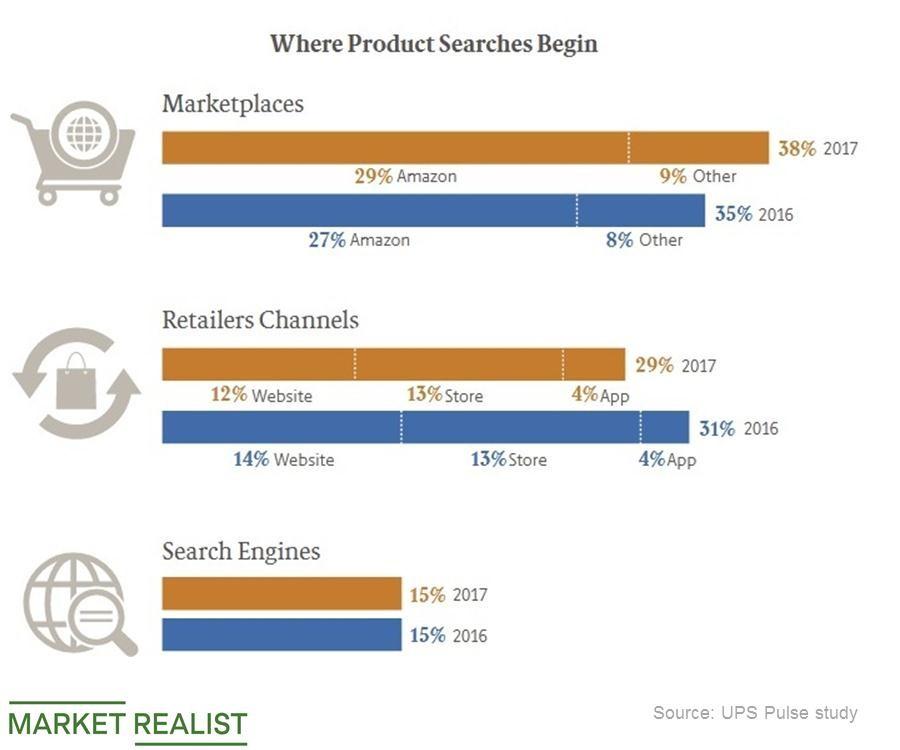 Why eBay Struck a Lending Deal with Square
By Ruchi Gupta

Aug. 9 2018, Updated 10:31 a.m. ET
Sellers eligible for up to $100,000 in loans
In July, eBay (EBAY) struck a deal with Square (SQ) to extend small business loans to sellers on its online marketplace. Under the partnership, eBay sellers can apply for $500 to $100,000 in loans from Square to use toward growing their businesses. Loan applications can be approved within one day.
Amazon (AMZN) also lends to sellers on its marketplace, and it has extended ~$3.0 billion in loans since 2011. Amazon sellers use the loans to increase their inventories, manage cash flow, or offer discounts to customers to stimulate sales.
Article continues below advertisement
Boosting the appeal of eBay's marketplace
The lending partnership with Square is expected to help boost the appeal of eBay's online marketplace. eBay is competing with Amazon, Walmart (WMT), and Alibaba (BABA) to encourage sellers to come to their marketplaces. Consumers are increasingly beginning their online shopping journeys at marketplaces, according to a recent UPS Pulse study illustrated above.
The marketplace service is a strategic operation for e-commerce companies like eBay. In addition to charging sellers to list products on their marketplaces, e-commerce companies also monetize their marketplaces by selling ads and processing payments for sellers for a fee.
eBay said in February that it was replacing PayPal (PYPL) with Adyen as its primary payments processor, saying that change would result in lower costs for its sellers. PayPal serves about 20.0 million sellers, to which it also offers loans. Alibaba extends loans to customers through its Ant Financial affiliate.
eBay and Walmart battling for Amazon sellers
eBay is trying to improve the appeal of its marketplace at a time when the company has been losing ground as the preferred alternative marketplace for Amazon sellers. A Feedvisor survey notes that 52.0% of Amazon sellers have listings on eBay as well, which is down from 65.0% a year ago. Walmart is gaining, as ~25.0% of Amazon's sellers also have listings on Walmart properties, up from 17.0% a year ago.