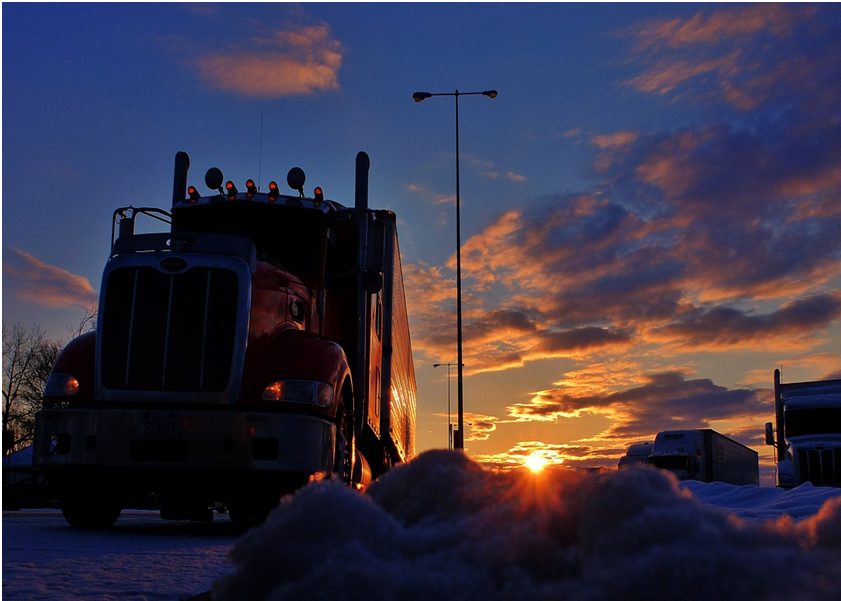 Trump Talks Trade with Mexico: Truckers Optimistic
By Samuel Prince

Aug. 31 2018, Published 8:32 a.m. ET
Trade optimism and trucking
On August 27, the United States and Mexico reached a preliminary bilateral agreement that would scrap NAFTA (North American Free Trade Agreement). The deal currently doesn't include Canada. Chrystia Freeland, Canada's foreign minister, rushed to Washington, DC, on August 30 to forge a three-nation deal. She said to reporters, "We continue to be encouraged by the constructive atmosphere that I think both countries are bringing to the table."
Article continues below advertisement
The US trucking industry is keeping a close eye on the developments since it has a lot at stake. According to the ATA (American Trucking Associations), the industry hauled 69.1% of all trade between the United States and Mexico and 57.7% between the United States and Canada in 2017. Trucking has remained a critical part of the North American economy and supply chain.
What the ATA president said
American Trucking Associations president and CEO Chris Spear said, "We commend President Trump and his team of negotiators on reaching a tentative agreement with Mexico to modernize NAFTA. America relies on trucks to carry the bulk of goods that move across our borders, and so our industry knows full well the value and importance of free and fair trade."
He added, "We look forward to productive work with our partners in Canada and examining this new agreement in detail to assess how it will affect motor carriers and the flow of commerce between our North American partners."
US trucking in a nutshell
The US trucking industry is highly fragmented in nature. According to the U.S. Department of Transportation, the number of for-hire carriers with the FMCSA (Federal Motor Carrier Safety Administration) is 777,240. There are 700,591 private carriers and 80,247 other interstate motor carriers as of June 2017.
In 2016, the trucking sector generated $738.9 billion in gross freight revenues (primary shipments only.) That was 81.5% of the United States' total freight bill in 2016. In 2016, 10.55 billion tons of freight (primary shipments only) were transported by US trucks, representing 70.9% of total domestic tons shipped that year.
Investors who are optimistic about trucking stocks can consider investing in the SPDR S&P Transportation ETF (XTN). It has a 2.44% weight in Hertz Global Holdings (HTZ), 2.75% in Ryder System (R), 2.62% in C.H. Robinson Worldwide (CHRW), and 2.55% in United Parcel Service (UPS).
In the next part of this series, we'll look at some of the key issues in trucking.