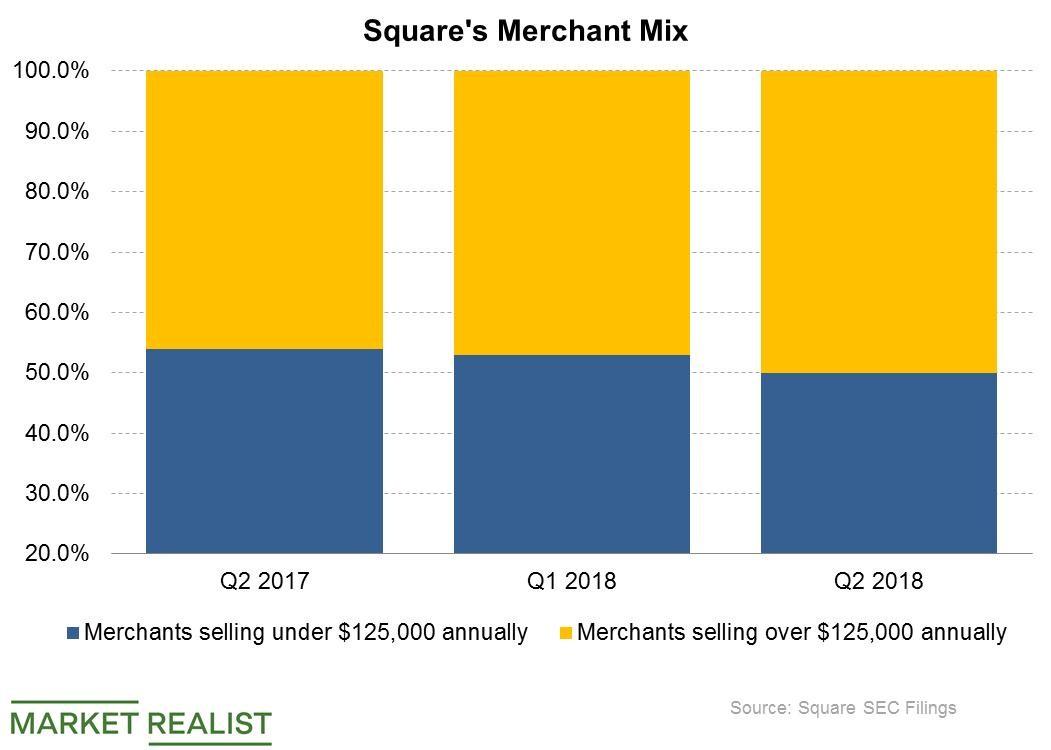 Square Isn't Just for Start-Ups
Larger merchants contributed 50% of volume
Square (SQ) started out helping small traders accept card payments. But continued investments in new products and services have helped the company broaden its reach and enlarge its addressable market at the same time.
While small traders continue to benefit from Square products, the company's penetration of larger merchants has also continued to grow, hitting a milestone in the second quarter.
Square said merchants making more than $125,000 in gross sales annually accounted for 50% of its gross payment volume in the second quarter. That was up from 47% in the first quarter and up from 46% a year ago. Square's win of larger merchants has been supported by its strategy of creating industry-specific solutions.
Article continues below advertisement
Square's expenses rose 45%
But Square's pursuit of larger customers appears to be coming at a cost. The company's operating expenses rose 45% YoY (year-over-year) to $318 million in the second quarter, driven by sharp increases in product development and marketing costs. Product development costs were $115 million in the second quarter, up 47% from a year ago. Marketing costs increased 65% from a year ago to $98 million.
Expenses up at PayPal as well