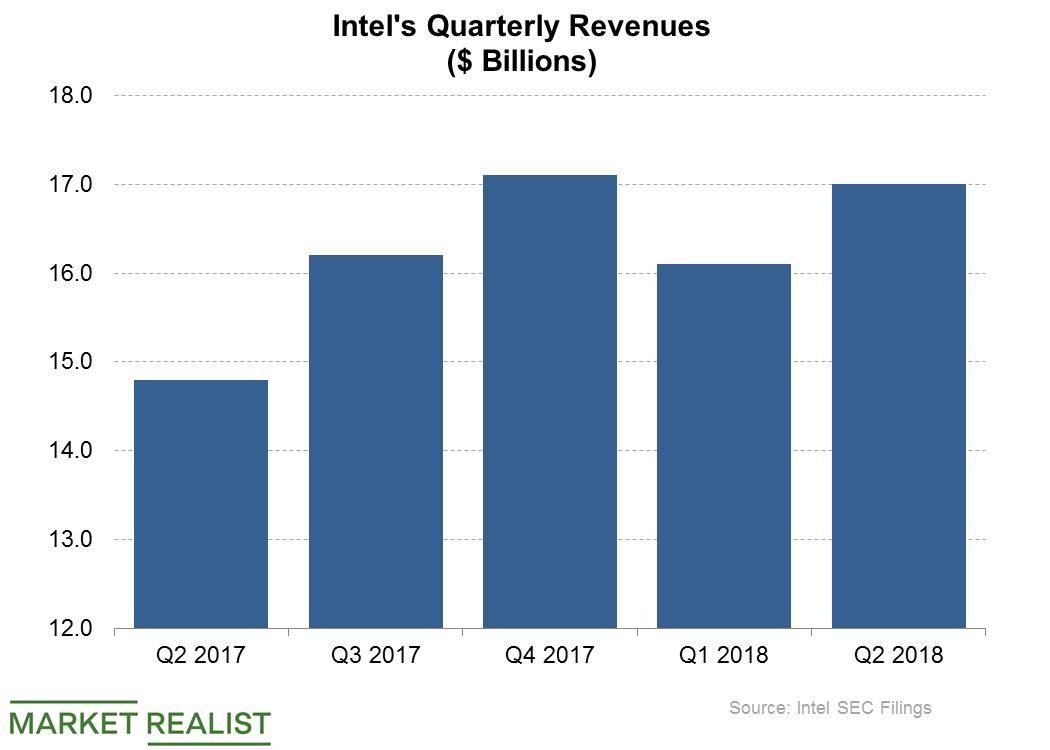 Intel Makes $1.0 Billion from AI Chips
By Ruchi Gupta

Aug. 18 2020, Updated 5:31 a.m. ET
AI market is a $190 billion opportunity
The revenue opportunity in the artificial intelligence market is enormous, recent studies have shown. The global AI market is expected to generate $190.6 billion in revenues by 2025, up from $16.1 billion in 2017, according to MarketsandMarkets Research's estimates. Cloud computing and self-driving are among the factors fueling the growth of the AI market. AI chips are used in systems that perform functions such as voice and facial recognition.
Intel (INTC) is one of the companies vying for revenues in the AI market. For the first time, Intel recently provided a glimpse of its AI-focused business. The company said in July that it earned $1.0 billion in revenues from selling AI chips in 2017.
Article continues below advertisement
Intel exuding confidence in its AI efforts
Given the long road ahead, the size of Intel's AI business may not be what attracts attention at this moment. However, the company is showing confidence in its AI business by sharing details about it so early. Intel generated revenues of $62.8 billion in 2017, meaning that its AI business comprised ~1.6% of its overall revenues in that year.
The AI business is a component of Intel's data-centric segment, where revenues increased 26.0% YoY (year-over-year) to $8.3 billion in the second quarter. Intel's overall revenues increased 14.9% YoY in that quarter to $17.0 billion.
Revenues rose 4.3%YoY at Qualcomm (QCOM) and 52.6% YoY at Advanced Micro Devices (AMD). However, Samsung's (SSNLF) revenues dropped 4.1% YoY in the second quarter.
Baidu spends 15% of revenues on research
Baidu (BIDU), a leader in self-driving and online search, is a major spender on AI technologies. The company spends about 15.0% of its annual revenues on research programs, with much of the budget going to AI-related research work. In July, Baidu inked a deal with Intel subsidiary Mobileye to supply it with AI-powered chips suited for self-driving applications.