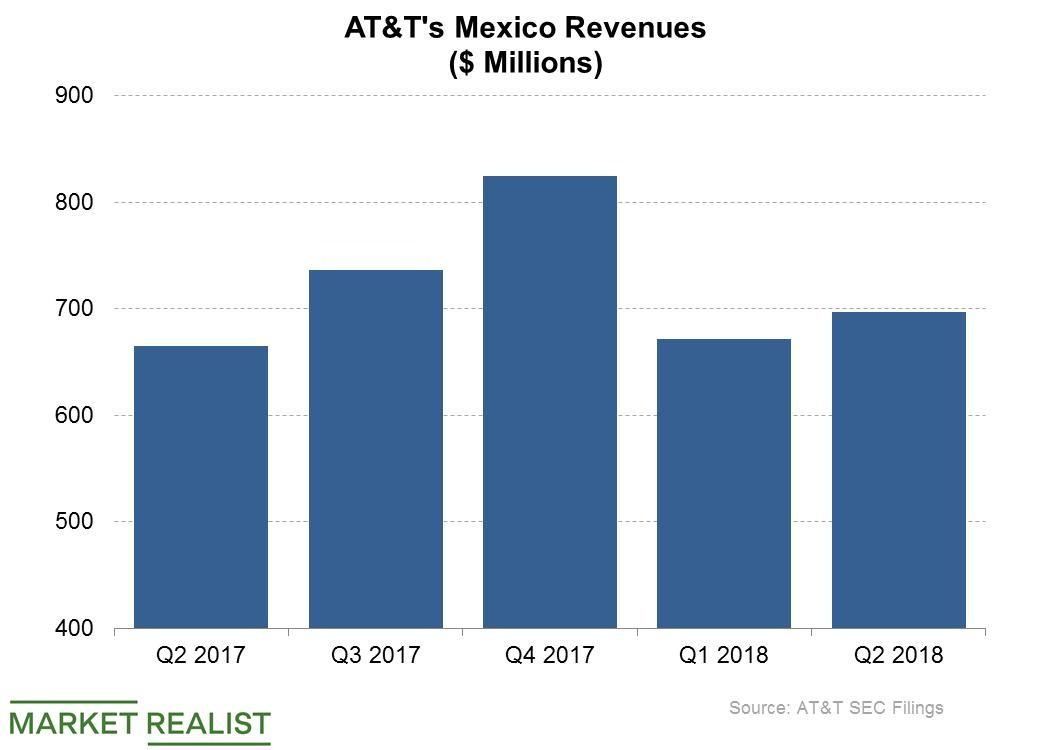 How AT&T Intends to Fund the Mexico Spectrum Purchase
AT&T placed a $76 million bid
AT&T's (T) bid was successful in a recent spectrum auction in Mexico. The company participated in the auction alongside Telefonica. AT&T intends to fund its spectrum bid in Mexico with money from the sale of some of its broadcast spectrum and data center assets, according to the company's chief financial offer, John Stephens.
AT&T placed a $76.0 million bid in the Mexico spectrum auction. The spectrum AT&T is buying in Mexico is suited for 5G mobile networks.
Article continues below advertisement
US spectrum auction
Another spectrum auction is coming up in the US later this year, but AT&T has not said whether it plans to participate in it. AT&T participated in the previous US spectrum auction completed last year, placing a $910.0 million bid.
T-Mobile (TMUS) was the top bidder in that auction, committing $8.0 billion to purchase the repurposed broadcast airwaves that the government put up for sale. Dish Network (DISH) and Comcast (CMCSA) also participated in that auction, placing bids of $6.2 billion and $1.7 billion, respectively. Verizon (VZ) didn't participate in that spectrum auction.
The upcoming US spectrum auction is intended to help accelerate the development of 5G networks. AT&T and Verizon are racing to launch some forms of 5G services before the end of the year.
Mexico revenues jumped 4.8%
AT&T gained 756,000 wireless customers in Mexico in the second quarter, bringing its wireless customer base in that country to 3.8 million. The customer gains helped AT&T grow its revenues in Mexico by 4.8% to $697.0 million in that quarter.