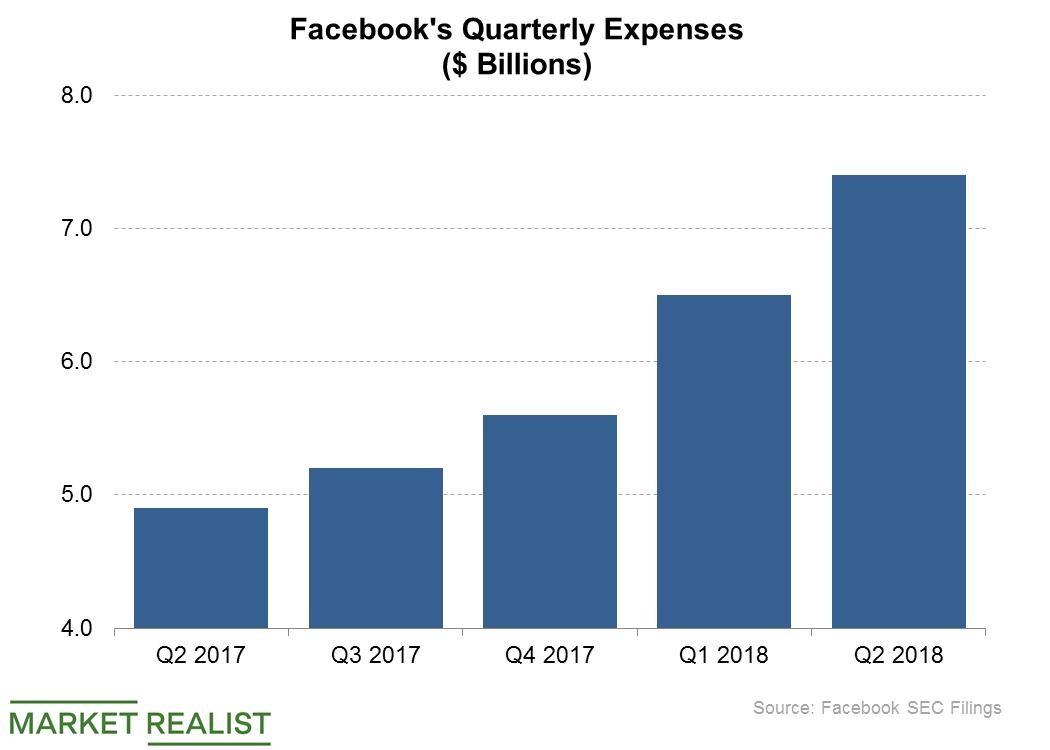 Facebook Is Giving More Attention to Groups
By Neha Gupta

Aug. 29 2018, Updated 1:50 p.m. ET
Facebook brings its pixel to Groups
Groups are one of Facebook's (FB) most popular offerings. There are tens of millions of active Facebook Groups with over 1.4 billion monthly users overall.
As popular as Groups are, Facebook still doesn't monetize them. Recently, though, Facebook has been rolling out features that could allow it to start making money from Groups down the road.
Facebook recently extended its pixel tool to Groups, allowing marketers to better understand Groups audiences. Extending pixel to Groups may help whip up marketers' interest in Groups advertising when it becomes available.
Article continues below advertisement
Subscription groups
In June, Facebook began allowing group administrators to charge members a monthly subscription fee to access exclusive content. Although Facebook doesn't take a cut of the subscription revenue generated by Groups, it stands to benefit from Groups using the money they earn to invest in creating higher-quality content that can help drive more meaningful engagement on Facebook.
For years, social media companies such as Facebook relied on free content generated by users to sell ads against. While they still do that, they are augmenting user-generated content with professional content as part of their efforts to enhance the appeal of their platforms to more users and advertisers.
Facebook paying for quality content
While paying for professionally produced content may help Facebook draw more advertisers to its platform and guard against the effects of fake news, investment in professional content is driving up costs for social media companies. Facebook's expenses rose 50% YoY (year-over-year) to $7.4 billion in the second quarter. Expenses were up 10% YoY at Twitter (TWTR) and 36.5% YoY at Google's parent, Alphabet (GOOGL), in the second quarter.
Amazon (AMZN) and Netflix (NFLX) typically spend huge sums annually on professional content for their online video services. They spent an estimated $10.8 billion combined on content acquisitions last year.
Groups making money to invest in quality content may eventually help Facebook foot its content bill, albeit indirectly.