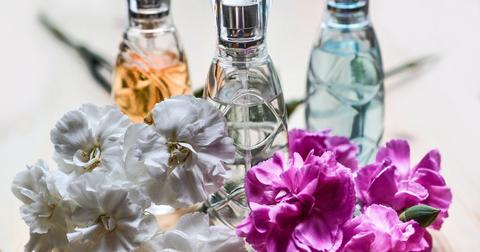 Analysts' Revenue Projections for Coty's Fiscal Q4 2018
By Victoria Dean

Updated
Net revenue to increase 3.3%
Coty (COTY) is slated to report its fiscal fourth-quarter 2018[1. Fiscal 2018 ended on June 30, 2018.] results on August 21. Wall Street analysts expect it to report net revenue growth of 3.3% to $2.32 billion.
Its top-line growth is likely to be driven by strength in the luxury division and a focus on digital transformation. Coty is emphasizing innovation, international expansion, and premiumization of products. The luxury division, which boasts brands such as Chloé, Gucci, Calvin Klein, and Marc Jacobs, is gaining traction in the EMEA (Europe, the Middle East, and Africa) region. On its fiscal third-quarter conference call, management said that due to the launch of Tiffany's fragrances, the China business posted double-digit growth in the quarter.
The acquisition of Burberry's beauty fragrance business is also driving the luxury division's performance. In the fiscal third quarter of 2018, Burberry added 5.7% to organic revenue growth for the luxury business.
Apart from Burberry, the acquisitions of London-based ghd, Younique, and P&G Beauty are expected to keep driving Coty's top-line growth. The company has also streamlined 14 brands that were not accretive to revenue growth.
However, a weakness in the consumer segment continues to be a concern. The company relaunched several brands, including Covergirl and Clairol, under this segment, but they have not yet yielded the desired results. Coty added that the CoverGirl relaunch efforts will be time-consuming.
Article continues below advertisement
A quick recap of the past quarter
Coty's fiscal third quarter of 2018 revenue was $2.22 billion, which beat the consensus estimate by 2.4% and surged 9.4% YOY (year-over-year). Its revenue rose 3.4% on a constant currency basis.
By segment, luxury delivered revenue growth of 18.6% to $752.5 million. The main factor was Tiffany, Gucci Bloom, CK One, and Chloé Nomade fragrances, along with Burberry. The professional segment rose 9.7% to $448.5 million due to strength in lacquer and gel products. The consumer division's revenue rose 3.3% to $1.02 billion since the division saw growth in the ALMEA (Asia, Latin America, the Middle East, Africa, and Australia) region.
Coty saw growth across all regions, with North America, Europe, and ALMEA posting revenue growth of 4%, 15%, and 7%, respectively, on a reported basis.