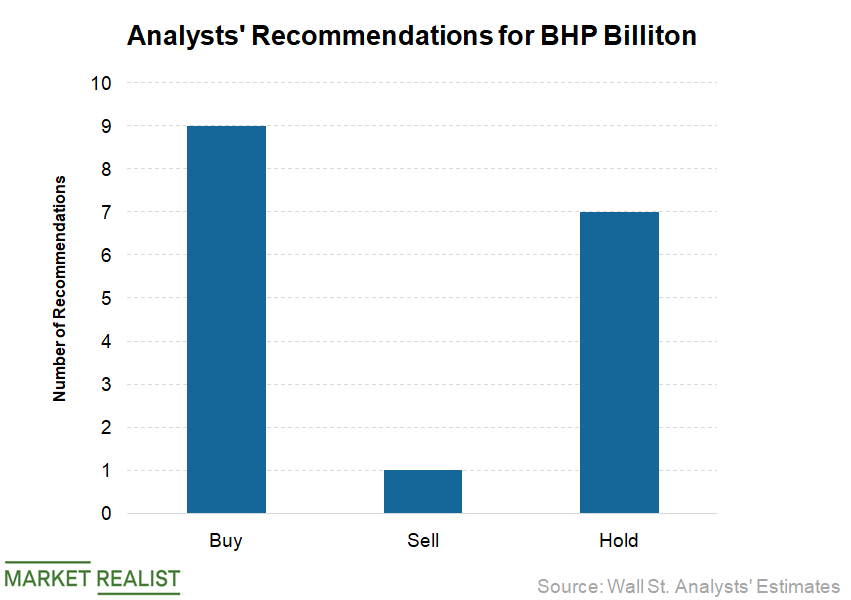 Why Analysts Have a Positive View of BHP after the BHP–BP Deal
BHP's stock reacted positively
BHP Billiton's (BHP) stock price had a positive response to its July 26 announcement that it planned to make a clean exit from its US shale assets. BHP stock jumped 2.3% in Australian trading and outperformed rival Rio Tinto (RIO), which gained only 0.5%. BP's stock price, on the other hand, responded negatively to the transaction and fell ~2.4% in London.
Article continues below advertisement
Analysts pleased with the transaction
Analysts seem to believe that this transaction is a better deal for BHP Billiton than it is for BP plc (BP). They were pleased with the price received by BHP for the assets, and the proceeds exceeded analysts' expectations.
Until a few months ago, when Elliott Management was pressuring BHP Billiton to exit its US (SPY)(SPX) onshore assets, brokers were valuing the assets for ~$6.0 billion–$6.5 billion. BHP had also discussed a share swap deal as an option to exit these assets, which was less desirable than an all-cash deal.
Analysts' views
As reported by Bloomberg, Argo Investments' senior investment officer, Andy Forster, stated, "Shale has been a problem child, so it's good to finally resolve that." He added, "It's a pretty good price too."
RBC Capital Markets analyst Paul Hissey, who is based in Melbourne, noted that the firm expected BHP Billiton to sell the assets for ~$8.0 billion. He added that completing the deal is expected to "provide the clear air for a refresh of the executive management group."
Bloomberg reported that RBC analyst Biraj Borkhataria noted that BHP Billiton appears to have benefited more from the deal, as it sold the assets for a higher-than-expected price.