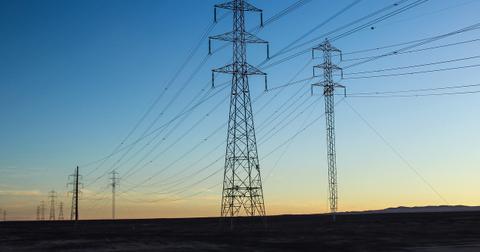 Where PPL Stock Might Go from Here
By Vineet Kulkarni

Jul. 13 2018, Published 12:37 p.m. ET
Chart indicators
PPL Corporation (PPL) stock has rallied more than 11% in the last month, outperforming utilities at large (XLU) (IDU). Its dividend yield has also recently peaked to 5.8%, which is higher than the broader utilities. We'll see how PPL stock is placed in the short term and if it will continue to please investors going forward.
On July 12, PPL stock was trading 4% above its 50-day moving average and 7% below its 200-day moving average. Its 200-day level of $30.90 is expected to act as a resistance for PPL going forward. Its 50-day moving average at $27.61 is likely to act as a support for the stock in the near future. It's currently trading at $28.65.
Article continues below advertisement
Relative strength index
Currently, PPL's RSI (relative strength index) looks stable at 54. According to technical analysts, a stock is considered in the oversold zone when its RSI drops below 30. A stock is considered in the overbought zone when its RSI rises above 70. Extreme RSI values could imply a reversal in a stock's direction.
Short interest
Short interest in PPL stock increased 4% on June 29. On June 15, total shorted shares in PPL were 53.7 million and rose to 56 million on June 29. An increase in short interest could mean that more investors are expecting the stock to fall from its current price. Short interest is the number of a company's shares that have been sold short and not yet squared off. Short interest measures investor anxiety.