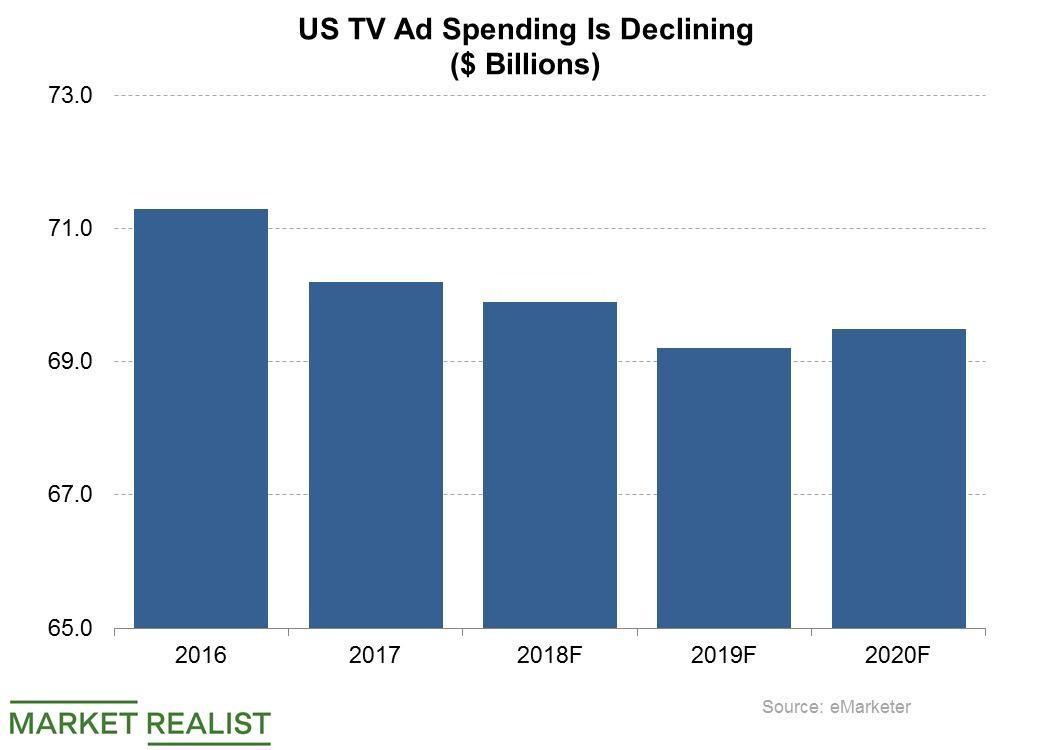 What Could Viacom Achieve with AwesomenessTV?
By Ruchi Gupta

Jul. 27 2018, Updated 10:32 a.m. ET
Comcast owns 51% of AwesomenessTV
Viacom (VIA) (VIAB) is in talks to buy youth-oriented media company AwesomenessTV, according to a Bloomberg report citing people familiar with the matter. AwesomenessTV is a joint venture of Comcast (CMCSA), Verizon (VZ), and Hearst. Comcast is the majority owner of the company with a stake of 51%. The rest is owned by Verizon and Hearst.
Viacom may end up buying AwesomenessTV at a steep discount. AwesomenessTV was valued at $650 million back in 2016 and Viacom is seeking to buy it at less than half that valuation, according to the report.
Article continues below advertisement
Viacom is buying media properties
Although Viacom fought the migration of media to the Internet, the company has in recent times been buying digital assets. This year it has bought influencer marketing firm WhoSay and online video conference service VidCon.
Sometimes Viacom partners with strategic digital companies that it doesn't buy outright. For example, the company recently led a $15 million funding round for kids' entertainment startup Pocket.watch and proceeded to ink content and advertising partnerships with the startup.
Digital ad industry is booming
Buying AwesomenessTV would expand Viacom's portfolio of digital properties and extend its audience reach, particularly among young media consumers. As advertisers migrate to the Internet, adding AwesomenessTV could also bolster Viacom's push for more digital advertising dollars. In the US, brands are expected to spend $107.3 billion on digital ads this year, while spending on television commercials is expected to decline to $69.9 billion from $70.2 billion, according to eMarketer. Facebook (FB) and Google (GOOGL) combined are poised to capture 56.8% of US digital ad spending this year.
Viacom's revenue declined 3.3% YoY (year-over-year) to $3.2 billion in the quarter ended in March. CBS (CBS) grew its revenue by 12.5% YoY in that period. Viacom and CBS have a common ownership.