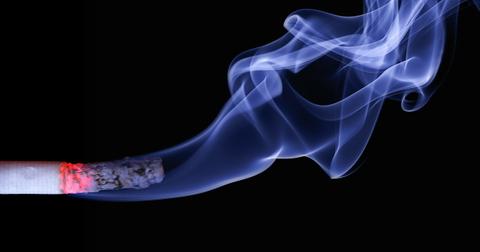 This Update Has Achieve Life Sciences Stock on an Uptrend
By Sarah Collins

Updated
ACHV rises on news of a new development plan for its smoking cessation drug
Today, Achieve Life Sciences (ACHV) stock rose ~55% in premarket trading on news of the advancement of the company's development plan for its smoking cessation drug, cytisine, after a meeting with the FDA. 
The meeting took place to facilitate discussions regarding nonclinical and clinical development plans for cytisine.
The FDA recommended that the company further characterize cytisine dosing before it files an NDA (New Drug Application) for the drug. The company plans to undertake a Phase 2b optimization trial for the evaluation of the efficacy, safety, and compliance profiles of cytisine with various dosing schedules.
Article continues below advertisement
The trial will include ~250 smokers in the United States. It's planned to be initiated in the fourth quarter, and its top line is expected to be released in the second quarter of 2019. After the Phase 2b study's completion and the release of its results, Achieve plans to initiate a Phase 3 trial in 2019.
Phase 2b trial plan
Achieve Lifesciences has revealed that the Phase 2b trial planned for the fourth quarter will evaluate 1.5 mg and 3 mg cytisine dosing on a declining titration dose over a period of 25 days. Additionally, the company plans to evaluate 1.5 mg and 3 mg cytisine dosing three times a day. The primary endpoint of the study will be the reduction in cigarette consumption over the treatment period. Currently, cytisine is approved in Central and Eastern Europe on a declining titration dose over a 25-day period.
According to Rick Stewart, chair and CEO of Achieve, "The successful outcome of our discussions with the FDA has provided us with clarity and direction to better inform our Phase 3 clinical development program and our efforts toward expanding Cytisine availability. Smoking is responsible for the deaths of nearly a half a million Americans every year and new treatment options are desperately needed to help those battling nicotine addiction."
On June 26, ACHV stock registered a rise of ~34.2% as a result of positive study data from its drug metabolism, drug-drug interaction, and transporter studies of cytisine. For more information, read Achieve Life Sciences Stock Rose, Positive Data on Cytisine.
Check out all the data we have added to our quote pages. Now you can get a valuation snapshot, earnings and revenue estimates, and historical data as well as dividend info. Take a look!