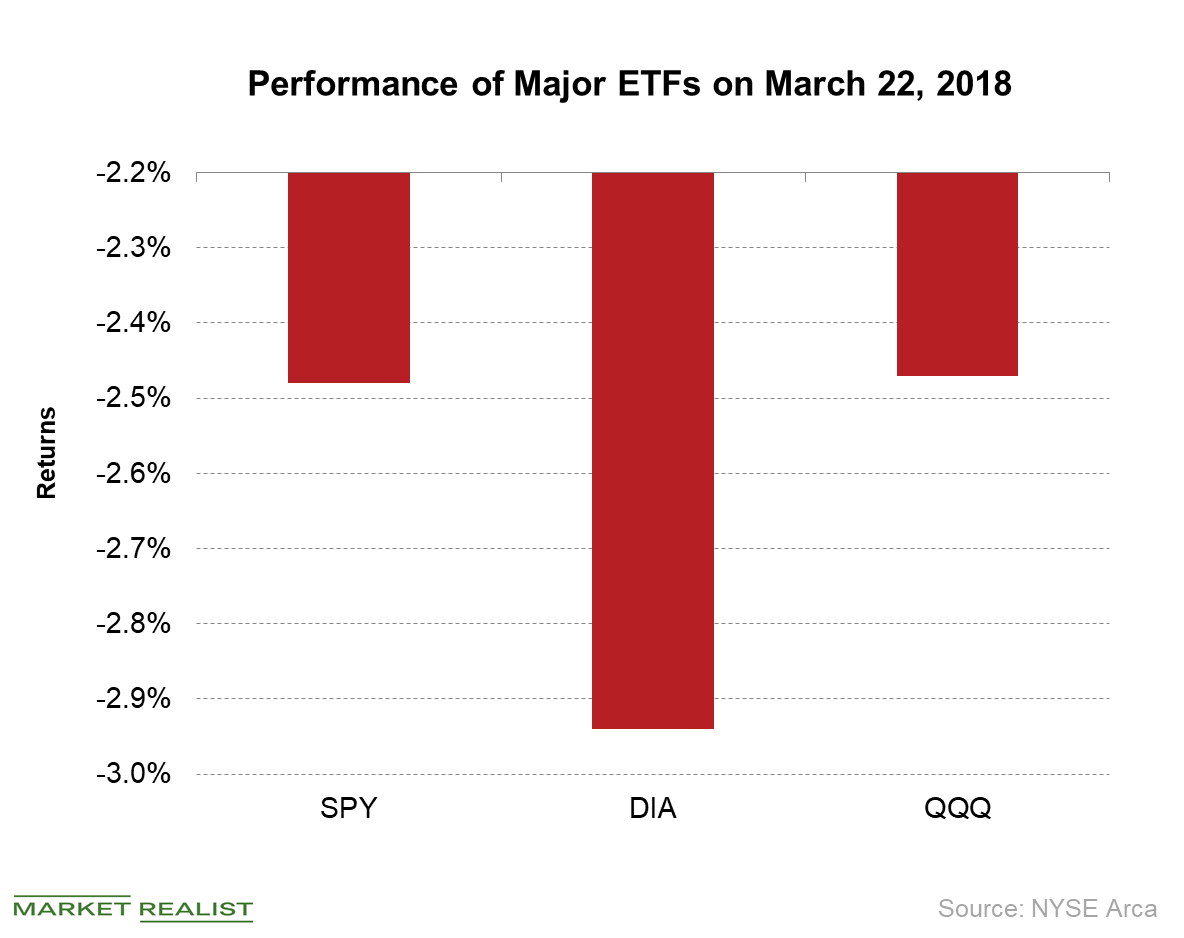 Steve Bannon: 'We're at War with China'
By Sarah Sands

Jul. 27 2018, Published 1:36 p.m. ET
Steve Bannon on the US–China trade war
Bannon believes the United States (SPY) has been in a trade war with China (YINN) for decades. He said, "We're at war with China." He added that Trump knows he has to "unite the West against the rise of a totalitarian China." Trump warned China about intellectual property theft from various US businesses. Trump's main focus, he says, is maintaining fair trade practices.
After Trump's first announcement about the import tariff on Chinese goods, the SPDR S&P 500 ETF (SPY), the SPDR Dow Jones Industrial Average ETF (DIA), and the Invesco QQQ Trust ETF (QQQ) fell 2.46%, 2.97%, and 2.43%, respectively, on March 22.
Bannon seems to have agreed with Trump's trade policies. He said, "How it ends is in victory. Victory is when they give all full access to their markets."
In the previous part of this series, we discussed why legendary investor Jamie Dimon is in favor of negotiating the trade relationship between the United States and China. He believes an adverse situation will arise if the United States imposes further import tariffs on Chinese goods.
In the next part of this series, we'll analyze Steve Bannon's views on Bitcoin.
Article continues below advertisement