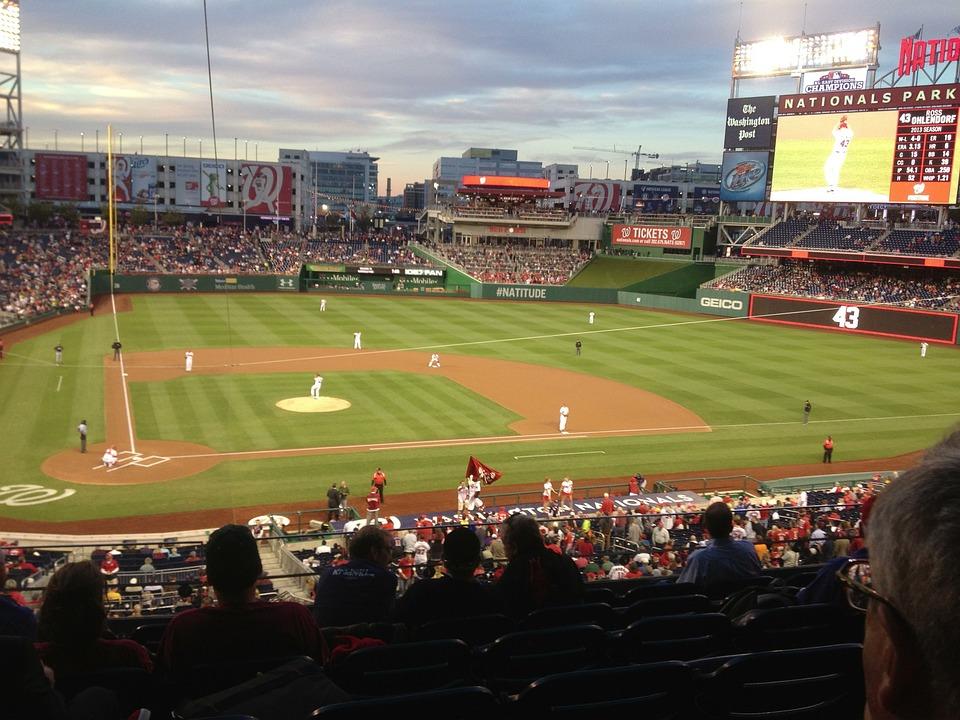 NASDAQ All-Stars
Joey's Nasdaq picks
Batting first and playing RF, we have GDS Holdings Ltd. (NASDAQ: GDS). GDS is one of the leading carrier-neutral data center solutions providers in China, and the growing demand for its services has led to impressive growth.
Batting second and playing 2B, we have MongoDB Inc. (NASDAQ: MDB). MongoDB's database-as-a-service is changing the industry, and its innovation has been rewarded with explosive growth.
Batting third and playing CF, we have NovoCure Ltd. (NASDAQ: NVCR). NovoCure has the type of technology that will simply blow your mind. Its revolutionary therapy for solid tumors has led to an incredible performance year-to-date.
Article continues below advertisement
Batting fourth as the DH, we have Axon Enterprise Inc. (NASDAQ: AAXN). Axon, formerly known as Taser International, is one of the leading providers of Taser smart weapons, body cameras, and other essential products in the law enforcement and self-defense industries, and the growing demand for its non-lethal weapons, cameras, and other services has led to very strong growth.
Batting fifth and playing 3B, we have Boazun Inc. (NASDAQ: BZUN). Baozun is known as "The Shopify of China," and China's fast-growing e-commerce industry has kept momentum on this technology giant's side.
Batting sixth and playing LF, we have Coupa Software Inc. (NASDAQ: COUP). Coupa's software-as-a-service business spend management platform has been attracting a large number of new customers, and its existing customers have been spending more with the company, which has led to an impressive financial performance, and its stock has followed suit.
Batting seventh and playing SS, we have Okta Inc. (NASDAQ: OKTA). Okta's Identity Cloud has been all the rage in the cyber security industry as of late, which has led to a surge in demand for its services.
Batting eighth and playing 1B, we have Etsy Inc. (NASDAQ: ETSY). I recently compared Etsy to America's First Baseman, Paul Goldschmidt, and my positive comments on the two remain intact.
Batting ninth and the Catcher, we have Netflix Inc. (NASDAQ: NFLX). Netflix may be taking a small hit today, but everyone knows who this high flyer is and no one should doubt its abilities to command the streaming industry.
Our starting pitcher is Sarepta Therapeutics Inc. (NASDAQ: SRPT). Sarepta's rally year-to-date can be attributed to positive early results from its gene therapy program focused on Duchenne muscular dystrophy. While this program is still in the early stages, Sarepta is deserving of the start given the large number of people affected by this degenerative disease.
Lastly, our write in candidate that was just outside of the top 50 is Everbridge Inc. (NASDAQ: EVBG). Everbridge is dedicated to "keeping people safe and businesses running" through its critical event management platform, and while I wish its services were not needed, the demand is growing.