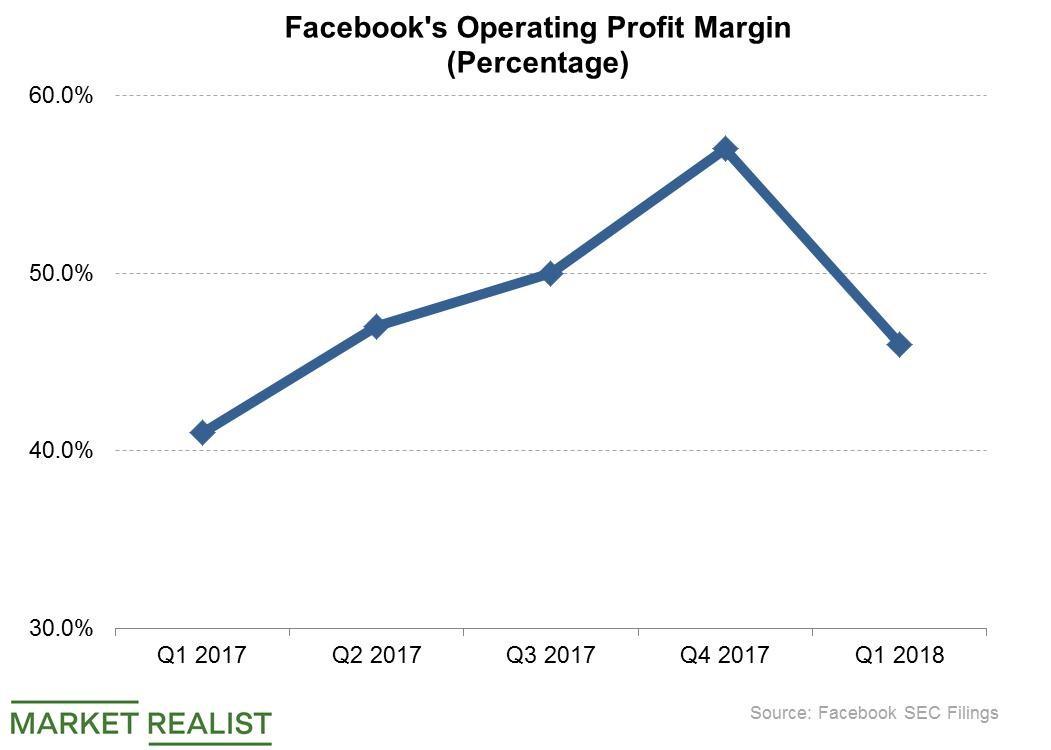 Facebook Investing in Product Credibility
Facebook enters the news programming business
During the second quarter, Facebook (FB) took several steps to increase the level of public trust in its products. We saw the company expand its news fact-checking program and end its controversial Trending topics feature.
Last month, the company hired news credibility specialists. The company announced news video programming deals with broadcast powerhouses ABC (DIS), Fox News (FOX), Univision, and CNN. CNN is now owned by telecom and media giant AT&T (T).
As some users were targeted with propaganda and fake news online, there has been a move by companies such as Facebook to restore trust in their products and services. In January, Facebook moved to restrict ads for certain high-risk financial products on its platforms.
Article continues below advertisement
Pressure to stay ahead of the competition
Twitter (TWTR) and Snap (SNAP) have narrowed the product choices and market availability gaps with their larger rivals Facebook and Google (GOOGL). There is pressure on these market leaders to differentiate themselves from the competition. This is another factor that's driving Facebook's investment in the credibility of its platform by tackling fake news and avoiding certain advertisements.
Investing in reputation
However, the additional investment in building product credibility and winning user trust could dent Facebook's profit margins. After years of publishing user content at no cost, the social media giants is now paying for high-quality content from established publishers to bolster its level of public trust.
In November, Facebook CEO Mark Zuckerberg said that enhancing Facebook's safety and security was more important than enhancing its profits. Facebook's operating profit margin was 46.0% in the first quarter, up 41.0% year-over-year. Facebook plans to release its second-quarter earnings on July 25.