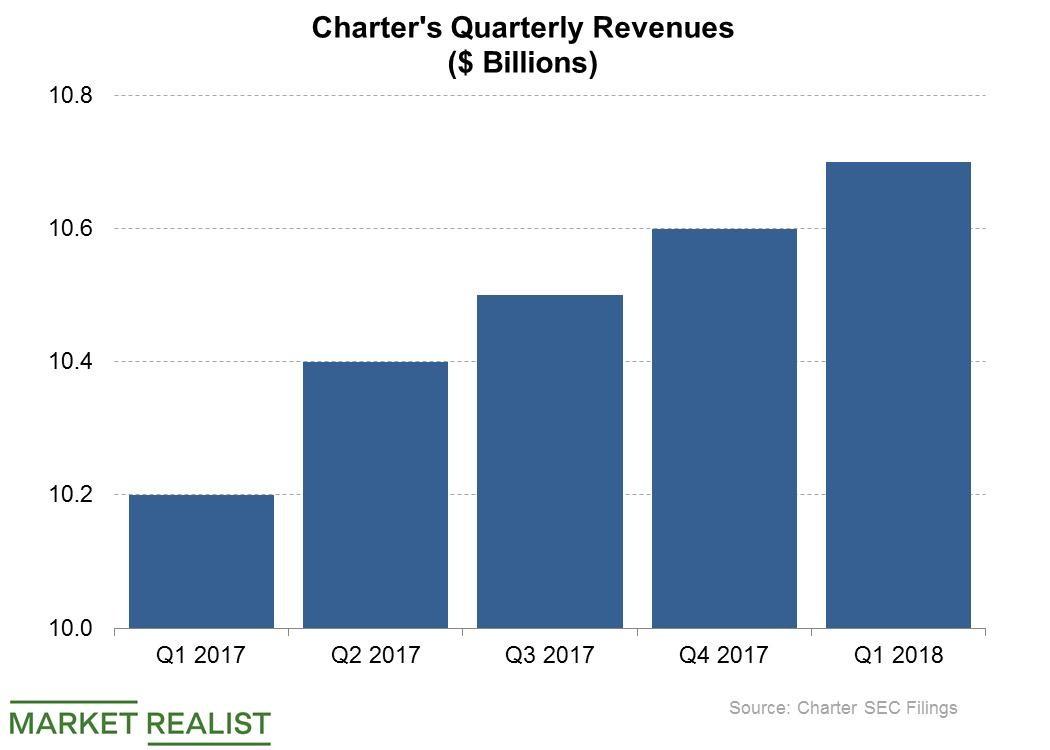 Charter Raises Funds for Stock Repurchases
Charter raised $4.0 billion in three months
At the time Charter (CHTR) was joining its cable peer Comcast (CMCSA) in launching a wireless service to take on wireless incumbents Verizon (VZ) and AT&T (T), the company was also busy raising funds that may end up in the pockets of its shareholders.
Charter raised $1.5 billion earlier this month through sales of notes that mature in 2024. It said it intended to use the net proceeds from the sale of the notes to repurchase its shares. This marked the second time in about three months that Charter sold notes to repurchase shares. In April, the company raised $2.5 billion through the sale of two classes of notes maturing between 2038 and 2048. It said that it would use the net proceeds to repay certain outstanding debt and put the balance toward buying back some of its shares.
Article continues below advertisement
Charter spent $13.2 billion on repurchases last year
Charter repurchased $683 million worth of its own shares in the first quarter. This move followed a repurchase of $13.2 billion worth of stock in 2017. Telecom equipment vendor Nokia (NOK) repurchased more than $900 million worth of its stock in 2017, while Google parent Alphabet (GOOGL) has lined up an $8.6 billion repurchase program.
Charter produced $168 million profit
Charter generated $10.7 billion in revenue and turned a profit of $168 million in the first quarter. Revenue rose 4.5% year-over-year in comparison to revenue growth of 6.6% YoY for Verizon and revenue growth of 10.7% for Comcast in the same period. Revenue declined 3.4% YoY for AT&T in the first quarter.