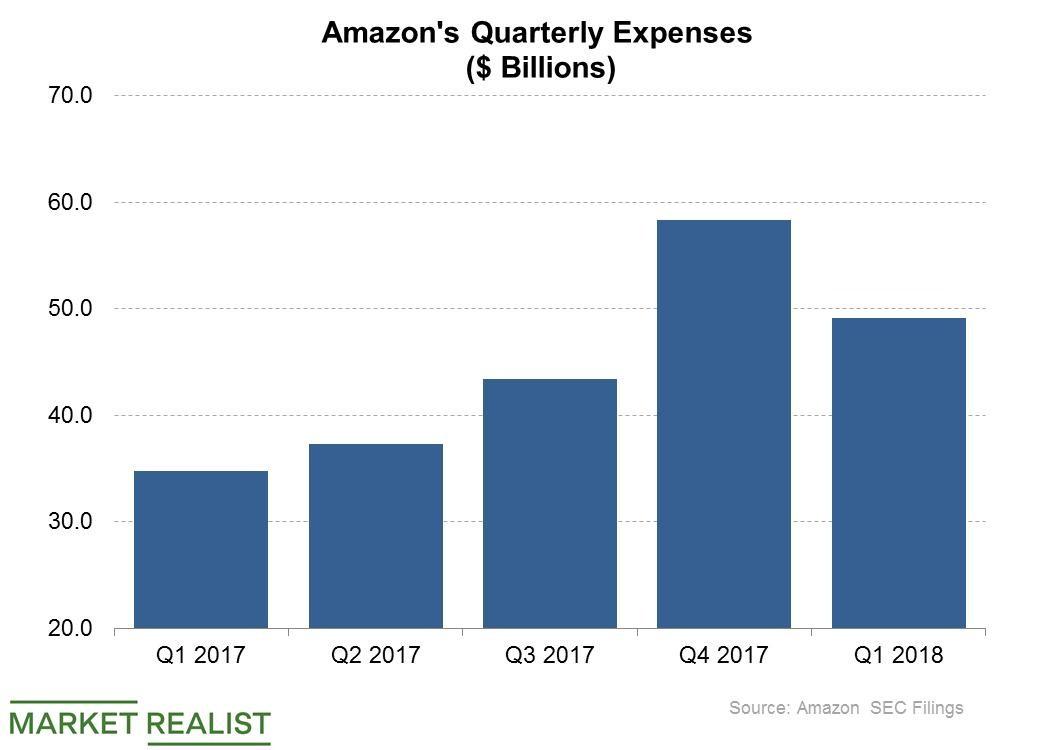 Amazon: What about the Sales Tax Ruling?
By Neha Gupta

Dec. 4 2020, Updated 10:53 a.m. ET
Stock prices of online retailers fell following tax ruling
Amazon (AMZN) is scheduled to report its second-quarter results on July 26. The report follows the United States Supreme Court's ruling in June that states have a right to collect sales tax from online retailers even if those retailers don't have a physical presence in these jurisdictions. The ruling put online retailers like Amazon, eBay (EBAY), and Etsy (ETSY) in the spotlight, with their stock prices declining more than 2.0% each after the ruling.
Article continues below advertisement
Online retailers have typically attracted customers with lower prices. Retailers that weren't required to collect sales taxes were able to keep their costs lower than traditional retailers with physical stores that collect sales taxes. So, investors in online retail companies were concerned that these companies could lose a key competitive edge due to the sales tax ruling.
Retailers spend billions on operations
Amazon incurred $49.1 billion in operating expenses in the first quarter, including costs tied to its cloud computing business. eBay and Etsy reported first-quarter operating expenses of $1.4 billion and $65.8 million, respectively. Walmart (WMT) and Target (TGT) incurred $117.5 billion and $32.5 billion in operating expenses, respectively, in their most recent quarterly reports.
Amazon already collects sales taxes
During Amazon's second-quarter earnings release, we may learn how the company's management views the sales tax ruling and its potential impact on its retail business. Its retail business is its largest operation, contributing nearly 90% of overall revenues in the first quarter.
Amazon supports the sales tax requirement for online retailers and has been collecting sales taxes in the states that require it.