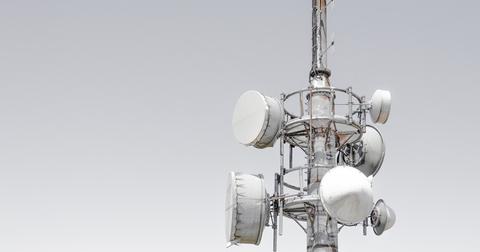 Why Verizon Has Invested In Lumina Networks
By Ruchi Gupta

Updated
Funds to support expansion
Last month, Verizon (VZ) led a funding round that raised $10 million for open-source networking company Lumina Networks. Verizon made the investment in Lumina through its Verizon Ventures arm, which invests in promising entrepreneurial companies. AT&T (T) also participated in the round.
In January, Verizon Ventures joined other investors to raise $2.0 million for SkyWatch, a company focused on developing data analytics tools for drone operators to reduce flight risks. E-commerce companies such as Amazon (AMZN) and JD.com (JD) are keen to deploy drones to speed up deliveries and cut shipping costs.
Verizon sees Lumina as a strategic partner
Lumina provides open-source SDN (software-defined networking) controller solutions and services. Lumina intends to use the funds raised from Verizon and other investors to finance the development of new products and expand into more geographic markets to pull further ahead of rivals Ericsson (ERIC) and Huawei.
"SDN has emerged as a key architectural model in delivering the promised goals of next generation wireless networks such as 5G by enabling high speeds and low latency at lower cost points," said Verizon Ventures executive Alexander Khalin.
Verizon's expenses rise 6.9%
The investment demonstrates the strategic importance of Lumina's solutions to Verizon's digital transformation and ability to achieve greater cost efficiency. Verizon's expenses jumped 6.9% year-over-year to $24.4 billion in the first quarter. Meanwhile, AT&T, T-Mobile (TMUS), and Sprint (S) reported expenses of $41.3 billion, $9.2 billion, and $7.8 billion, respectively.