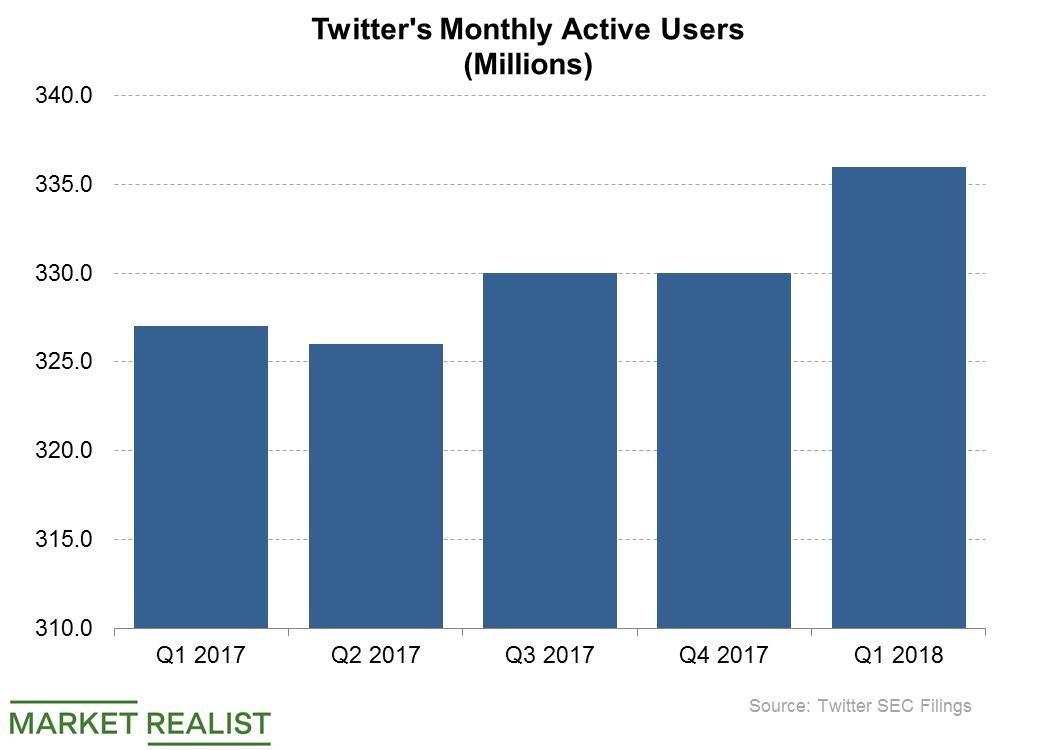 Twitter Moves to Curate News Topics for Users
Twitter moves into suggesting news topics
Twitter's (TWTR) CEO, Jack Dorsey, has long considered making its service easier to understand and using it to attract more users to the platform. A few years ago, Twitter revealed that over 500.0 million unregistered members access its site every month. It said it would try to monetize the so-called logged-out audience and, at the same time, try to persuade unregistered users to sign up for accounts so they become official users.
Recently, Twitter took a major step toward making its service easier to understand while making it more appealing. In what could be one of its biggest product updates in years, Twitter is moving to personalize news topics for users and alert them to breaking news.
Article continues below advertisement
Human editors to assist in topic selection
Twitter expects to study the topics that its users tweet about, as well as the people they follow, to understand their interests. This information could allow the company to show its users the most relevant news topics and enhance the user experience. Human editors and algorithms are expected to select the personalized news topics for the platform's users.
Pulling more users
Twitter hopes that curating personalized news topics for users could allow it to appeal to a broader audience and help it grow its user base. Twitter exited the first quarter with 336.0 million monthly active users around the world. While the company doesn't disclose the number of its daily users, it said its daily audience expanded 10.0% year-over-year in the first quarter.
Facebook (FB) had more than 1.4 billion daily users at the end of the first quarter, while Snap's (SNAP) Snapchat had 191.0 million daily users at the end of the quarter.
Twitter, Facebook, Snap, Alphabet's (GOOGL) Google, and Yelp (YELP) compete in the online advertising market, where audience size is key information for marketers when deciding how to allocate their budgets.