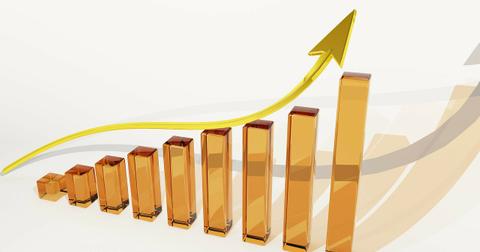 Qualcomm Stock Reacts to US-ZTE Deal that Would Lift the Ban
By Puja Tayal

Updated
QCOM and MRVL stocks react on ZTE news
Stocks of Qualcomm (QCOM) and Marvell Technology (MRVL) rose 3.6% and 1.9%, respectively, at the start of Thursday's trading session. The surge came after the United States and ZTE, China's (FXI) telecommunications equipment maker, struck a deal that will lift a seven-year ban on ZTE. The talks have been going on since President Donald Trump tweeted on May 13 that he would work out a solution for ZTE.
Details of the negotiated deal
Under the preliminary agreement signed by ZTE and the US Department of Commerce, ZTE will pay a fine of $1 billion for violating US sanctions on Iran and North Korea. It will also put $400 million in escrow and change its board and management within 30 days. The deal also calls for US compliance people to be embedded in ZTE.
If ZTE abides by these conditions, the US will lift the ban that prevented US companies, including Qualcomm and Marvell, to sell goods to ZTE. If ZTE violates the agreement, the United States could ban ZTE again and collect the $400 billion in escrow.
Why is this good for Qualcomm? 
Lifting the ban on ZTE has raised optimism for Qualcomm since it would see both a direct and indirect impact. First, Qualcomm would regain a customer, ZTE, which contributes $0.03 to QCOM's quarterly EPS. Second, the agreement paves the way for bigger trade negotiations between the United States and China.
Reuters reported that Qualcomm's CEO Steven Mollenkopf hopes the ZTE agreement will pave the way for the approval of its NXP Semiconductors (NXPI) deal. China's Ministry of Commerce's approval is the last piece of the puzzle before the Qualcomm-NXP deal can close. If the deal is approved, Qualcomm stock could rise significantly.
Investors should keep an eye on talks between the United States and China to grab any opportunity that might arise.
Check out all the data we have added to our quote pages. Now you can get a valuation snapshot, earnings and revenue estimates, and historical data, as well as dividend information. Take a look!