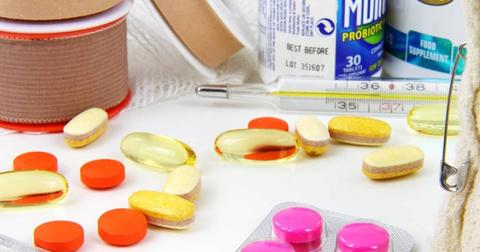 Pfizer Stock: Trade War Affects Healthcare Products
By Mike Benson

Updated
US-China trade war
Concerns about the trade war between the US and China have impacted the stock markets in the last few days. The US announced that it intends to implement tariffs worth ~$50 billion on Chinese imports.
The above chart compares the stock price performance of Pfizer (PFE) and the Health Care Select Sector SPDR ETF (XLV) year-to-date.
Trade war impacts healthcare products
Earlier this year, the US Trade Representative's office proposed a 25% additional tariff on over 1,300 products worth ~$50 billion each year. The products include a few medical devices and biopharmaceutical materials as well as various products from the automobile, IT, and machinery industries.
The healthcare products included on the list were antibiotics, antidepressants, defibrillators, imaging instruments, insulin, medical dressings, surgical equipment, and vaccines.
China plans to implement similar tariffs on over 600 products imported from the US. However, no healthcare products were included on the list.
The trade war and implementing tariffs on certain healthcare products could directly impact global pharmaceutical companies' revenues including Pfizer, Johnson & Johnson (JNJ), Merck & Co. (MRK), Sanofi (SNY), AstraZeneca (AZN), and many more.
Pfizer's stock price
Pfizer's stock price was nearly flat on June 27 at the closing price of $36.38. Pfizer's stock price has increased ~0.4% in the past week, while the stock price has increased ~6.9% in the past 12 months.
As of June 27, there are 22 analysts tracking Pfizer stock. Two analysts recommended a "strong buy," ten analysts recommended a "buy," eight analysts recommended a "hold," and two analysts recommended a "strong sell." Analysts expect 9.6% growth in Pfizer stock in the next 12 months with a target price of $39.86 per share.