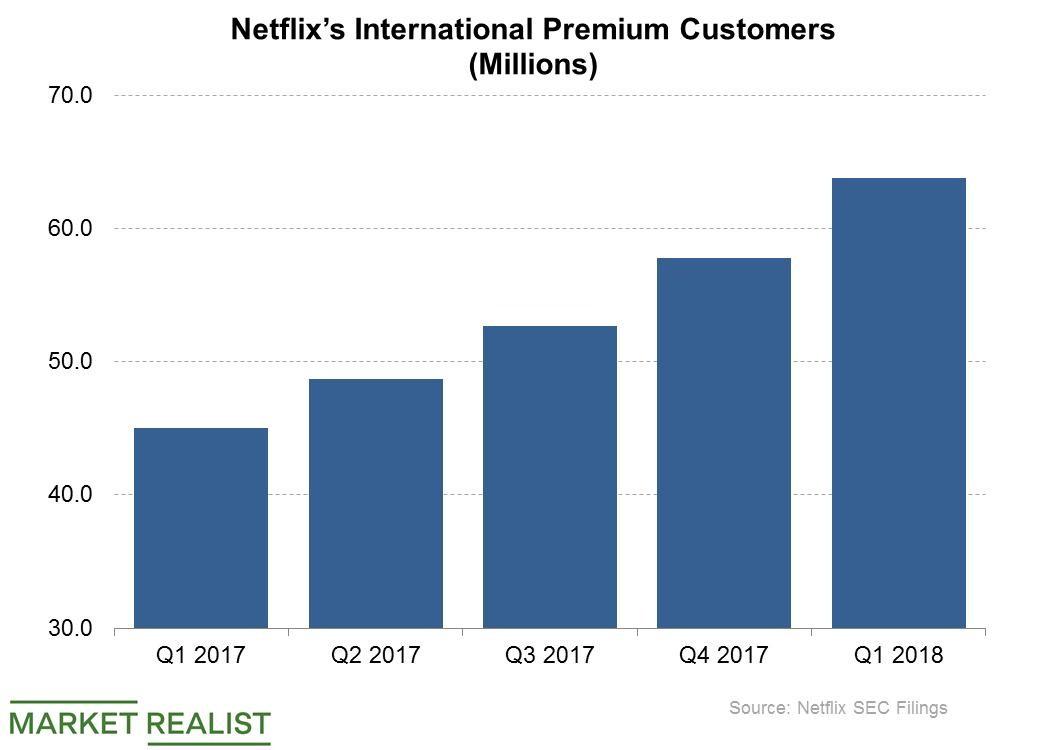 Netflix Records Steepest Decline in Two Years
Warning of global recession
Netflix (NFLX) fell 6.5% on Monday, June 25, marking its steepest fall since July 2016. The Nasdaq Composite fell 2.1%, and the S&P 500 index fell 1.4%. US stocks generally tumbled following reports that the Trump administration may be imposing investment restrictions on China.
Netflix joined other American technology companies such as Facebook (FB), Alphabet (GOOGL), Twitter (TWTR), and Square (SQ) whose shares fell Monday amid fears that escalating trade conflicts are pitting the United States against China and Europe. Alphabet fell 2.6%, Twitter fell 3.7%, and Square fell 5.9%. China and Europe have warned that a trade war could trigger a global recession.
Article continues below advertisement
54% of Netflix's premium customers are outside the United States
Netflix has significant international exposure, which may explain why the stock had its worst day in two years amid signs of escalating trade tensions with the United States, China, and Europe. Netflix generated revenue of $3.6 billion from its video streaming service in the first quarter, with around 50% of the revenue being generated abroad. It exited the first quarter with 118.9 million premium subscribers globally. About 54% of those customers are outside the United States. Netflix's international customer base has been expanding, as illustrated above.
Netflix stock still up more than 100% in 2018
Netflix's significant exposure to overseas markets seems to have made investors nervous about the company being vulnerable to trade conflicts playing out among the world's leading economies.
Despite Monday's plunge, Netflix stock has still risen more than 100% in 2018 as of the close of trading on June 25.